Day 11: Hoi – Kokoda – Bomana War Cemetery - Hotel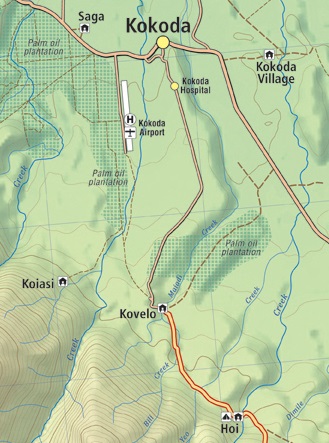 A pre-dawn cuppa before our final leg and traditional welcome at Kokoda.
Kokoda at 395 meters AMSL is an Orokaiva village located on Madi Creek. The traditional word 'Kokoda' refers to 'a place of skulls' – 'koko' means skull, 'da' means village. First contact with the Koko people who occupied the northern slopes of the Owen Stanley Ranges in 1900 was difficult.
In November 1899, an expedition comprising Matt Crowe, Sam McLelland, and Archibald Lyon Walker, followed Clunas' track into the valley and reached a barricaded village where they attempted to buy food. The occupants of this village, which was later to be the site of the town of Kokoda, attacked the expedition, killing two carriers.[i]
The resident magistrate, William Armit found them to be of 'aggressive disposition' and 'well-to-do, numerous, treacherous, arrogant, truculent and bitterly hostile'[i]. He reported:
'They are certainly not destitute of courage, but on the other hand, they are treacherous, truculent, aggressive, cruel and cunning. It will prove to be a task oif some magnitude to keep these tribes in check . . . they are cannibals from a sheer love of human flesh, and hunt each other simply to gratify their carnivorous desires. They fight treacherously and lie abominably . . . From the little that I saw of the people inhabiting the trans-Kumusi, I came to the conclusion that there will be trouble there whenever I start to cut a mule track across the slope of Mount Lamington'.
A year later a government post was established and Governor Sir George Ruthven Le Hunt reported:
'The establishment of this post led to beneficial results . . . it deterred the natives from attacking travelers, and it gave the Magistrate in charge, Richard De Moleyns time and opportunity to get into communication with them. After awhile many of the natives, finding that the Government did not wish to harm them, became more or less friendly.'
Today the Orokaiva are warm welcoming and friendly. Our trek groups arrive to chants of 'Oro-Oro-Oro' which means 'Welcome-Welcome-Welcome'.Our group will be officially welcomed by a traditional Orokaiva dance group on arrival.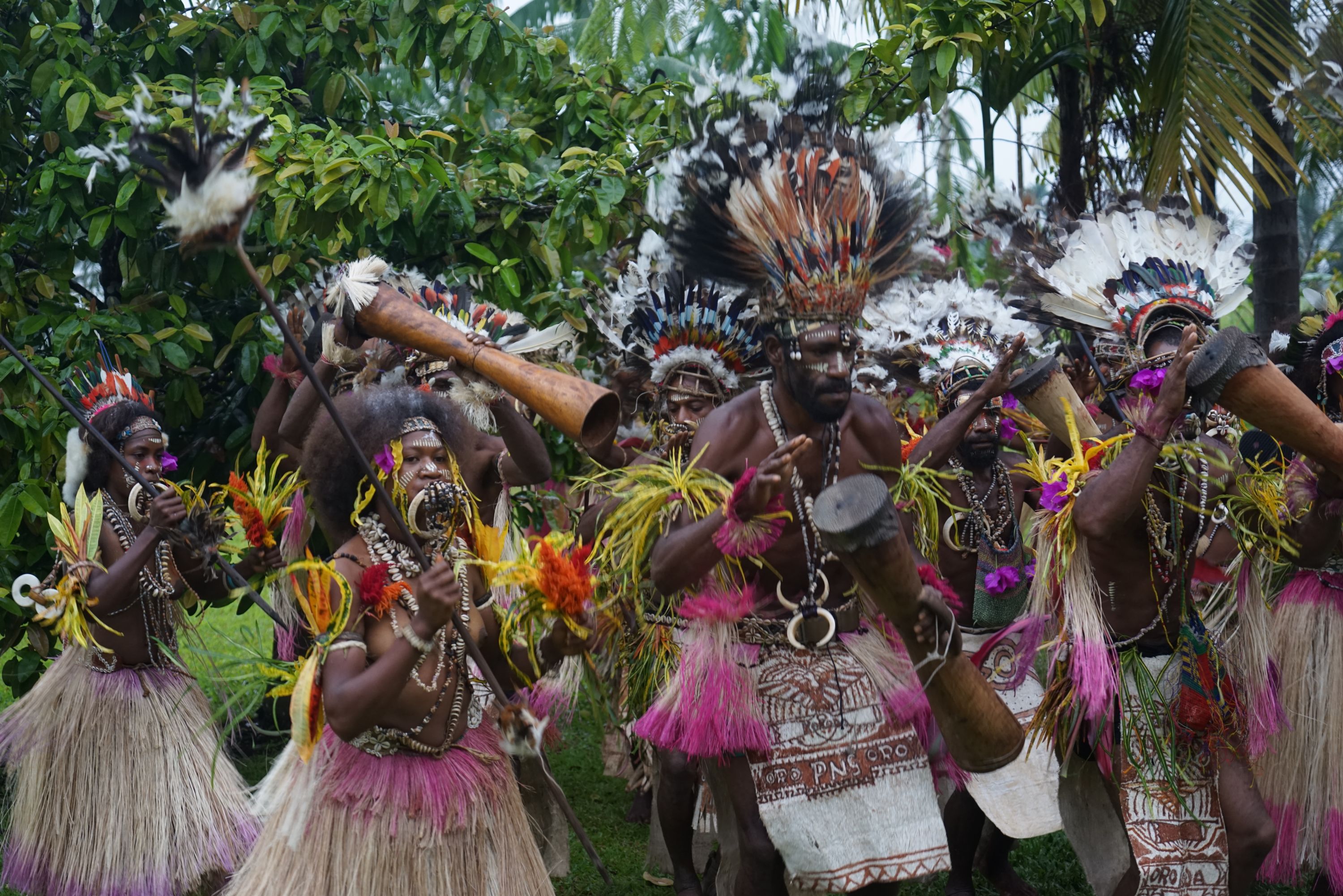 Kokoda is now a sacred heritage site for Australia. It was here that a small band of troops from the gallant 39th battalion first encountered the advancing Yokoyama Advance Guard before they were forced back into the jungle on the 29th July 1942.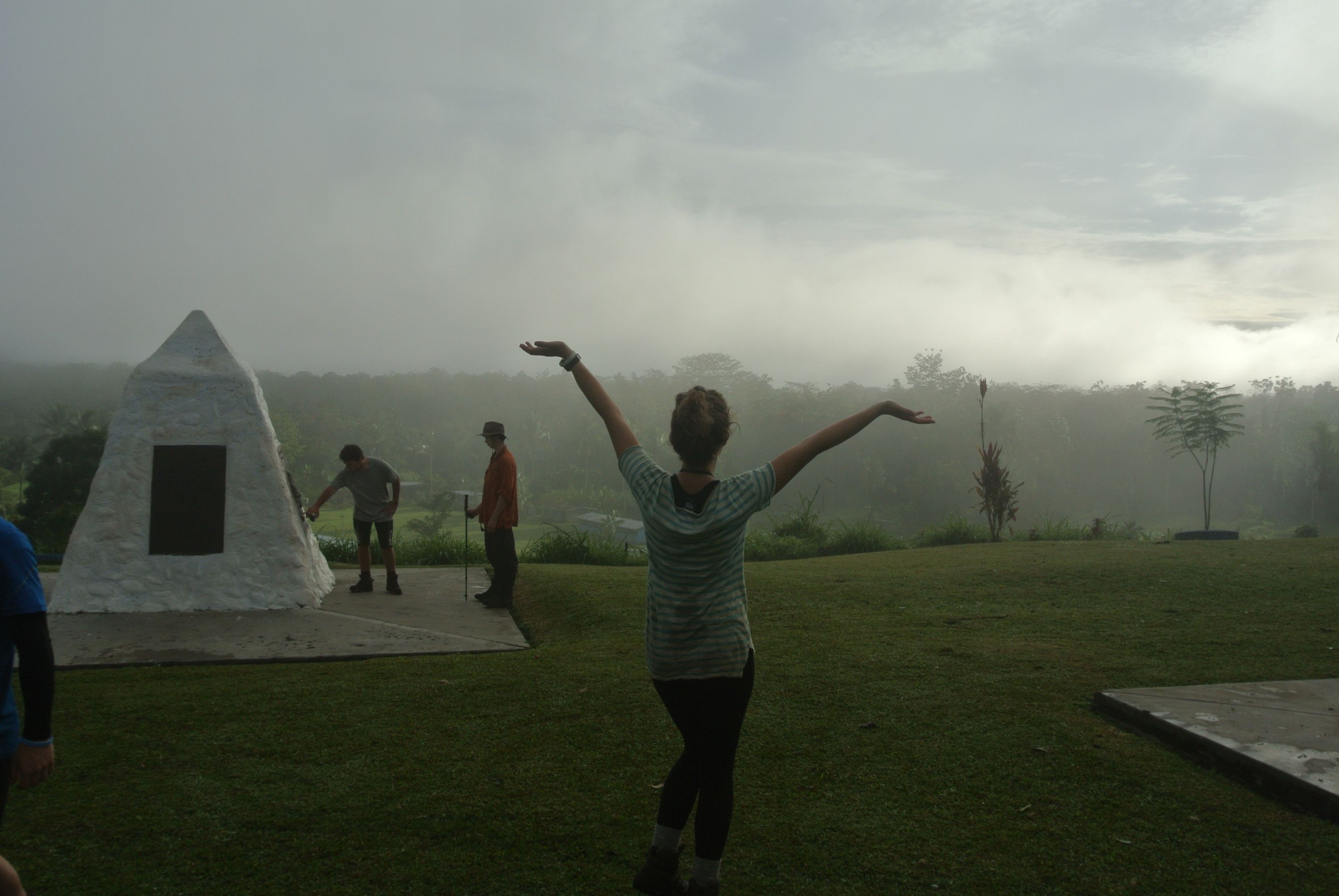 You will inspect the position where a lone company of the 39th Militia Battalion, under the command of Lieutenant Colonel William Owen, prepared a defensive position to stop the Japanese advance. The average age of one of the sections of this band of Braveheart's was 18½ years. They stood little chance against the confident and elite Japanese force commanded by Lieutenant Colonel Tsukamoto Hatsuo. The Tsukamoto battalion of 900 combat infantry troops had landed at Gona on 22 July 1942 and immediately commenced their march towards Kokoda as the advance guard of the Nankai Shitai. Their full invasion force of 10,000 was scheduled to land at Gona in mid-August.
After some initial contact forward of Kokoda the Australian 39th Battalion consolidated their position around the edge of the escarpment … and waited!
Your trek leader will provide you with a full account of the battle which resulted in Colonel Owen being mortally wounded as he led the battle from the front with his young troops.
Lieutenant Garland:
'He (Owen) was a fine man. He formed us up around the perimeter of Kokoda because that was where the Japanese would attack … and he walked around the top of the perimeter where we were all lying down … And I said 'Sir' I think you are taking an unnecessary risk walking around among the troops like that'. 'Well', he said 'I've got to do it.' I suppose a half hour later he got shot right through the forehead.'
Three months later, on 3rd November 1942 our ragged troops stood before General 'Bloody' George Vasey as the Australian flag was raised after one of the most epic campaigns in Australian military history.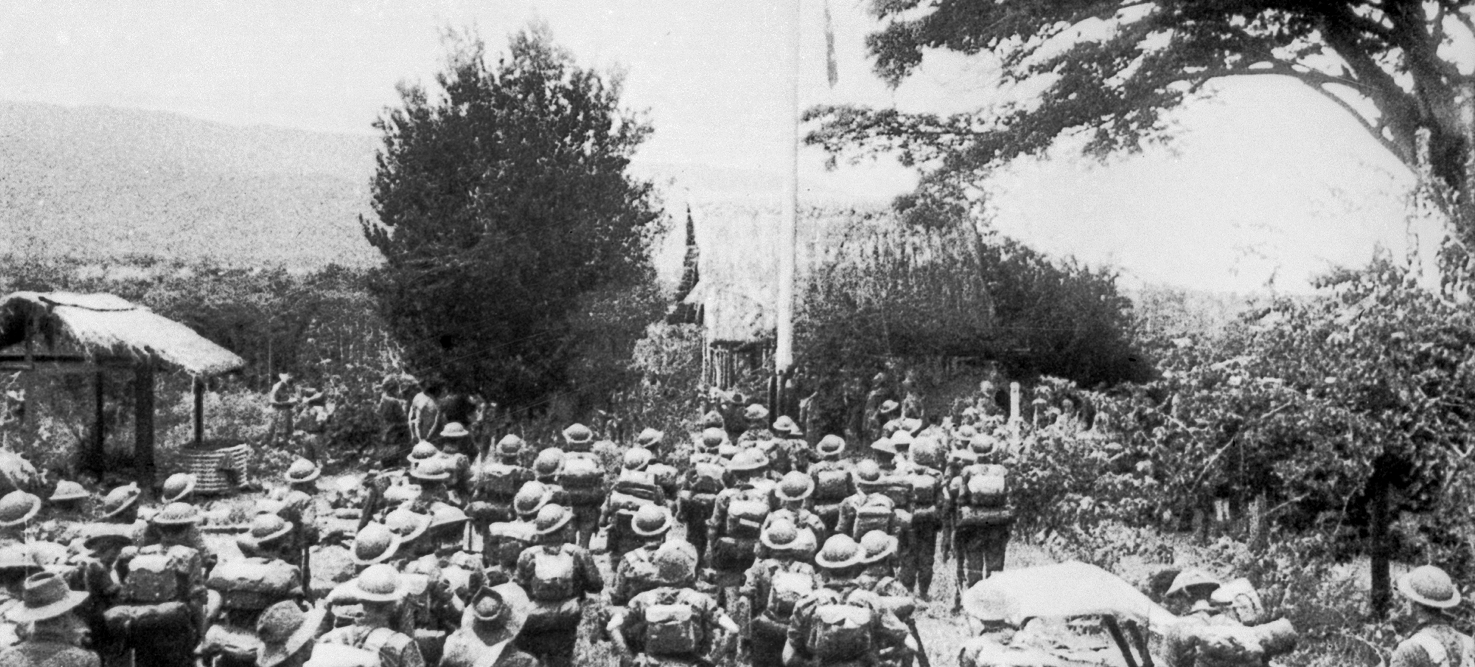 Today four monuments stand as silent witness to these historic events. Your trek leader will provide you with a detailed briefing on the plateau and guide you to the Kienzle museum.
Kokoda is a substantial village with a couple of trade stores, a hospital (which does not have a doctor and only the most basic of medical supplies), a post office with a landline telephone which only works on rare occasions, a police station, a primary school, a VHF radio and an airfield. Kokoda is now on the PNG mobile network (Telikom and Digicel) and allows for global roaming.
After a hearty breakfast you will get to inspect the monuments on the plateau and the local Kienzle museum before moving down to the airfield to prepare for your 25 minute flight back to Port Moresby.
On arrival back in Port Moresby we board our bus to visit the Bomana War Cemetery.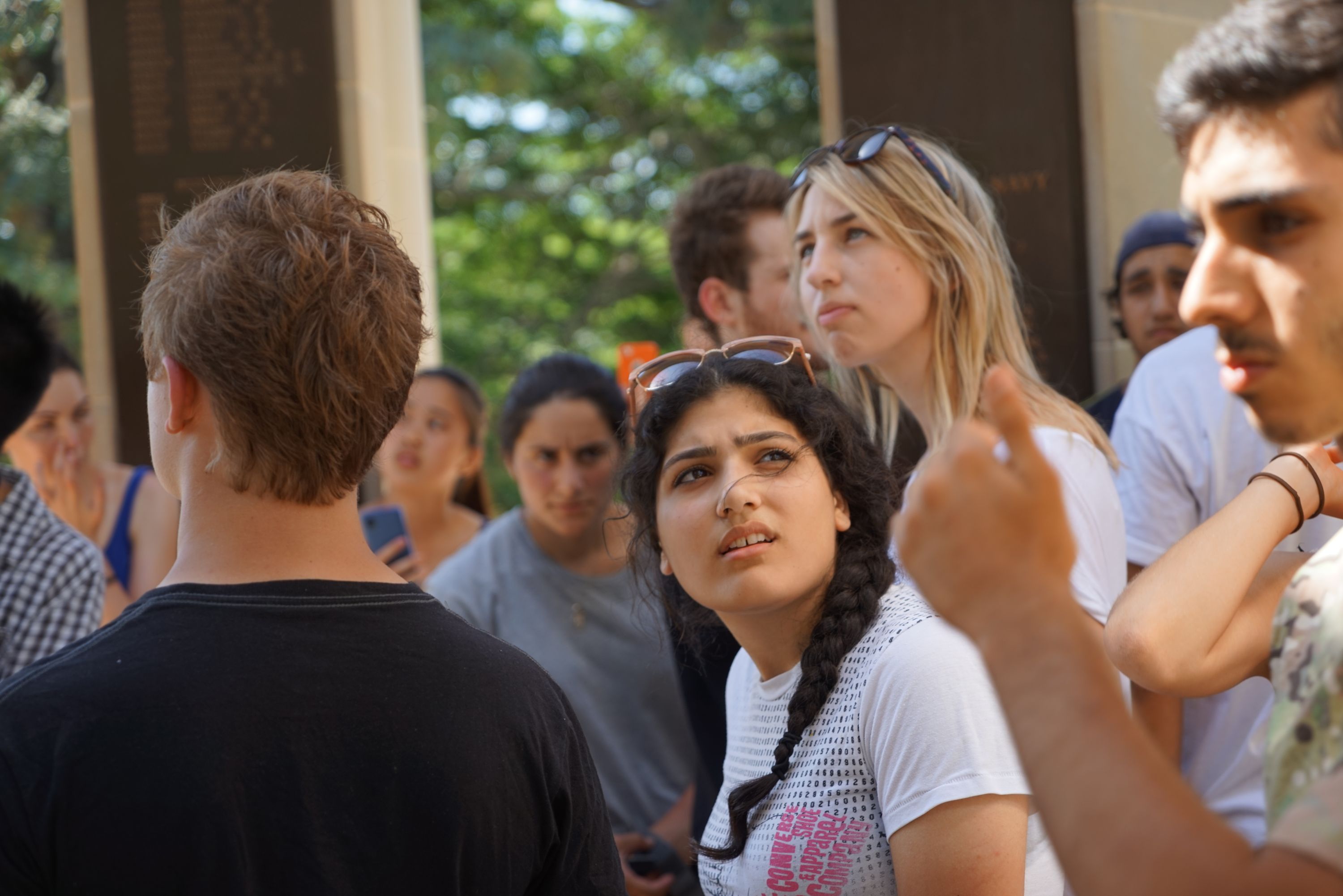 'I have many times asked myself whether there can be more potent advocates of peace upon earth through the years to come than this massed multitude of silent witnesses to the desolation of war'.
King George V, Flanders, 1922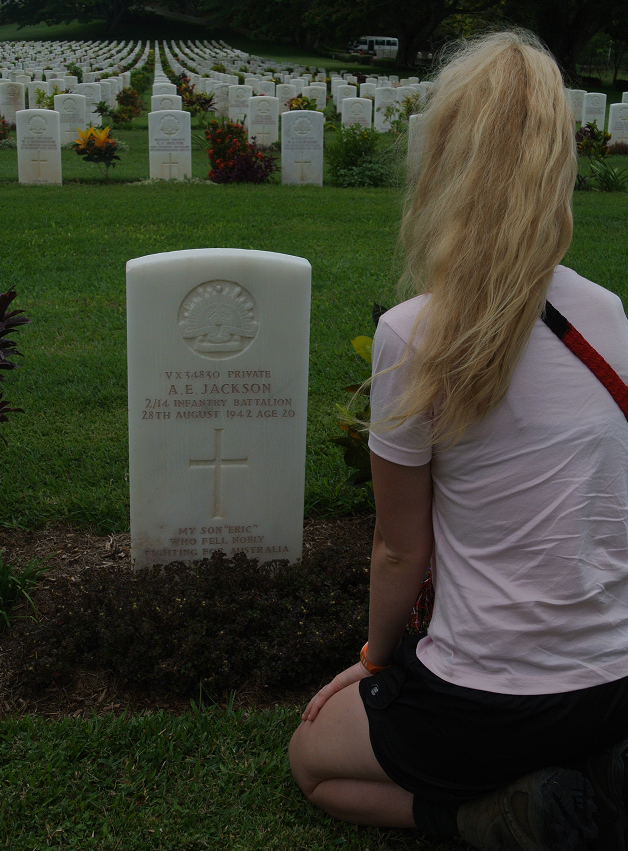 After the commemoration service conducted by your trek leader we have a final discussion on the interpretation of sacrifice and they legacy of those who died in defence of the democratic freedoms we have today.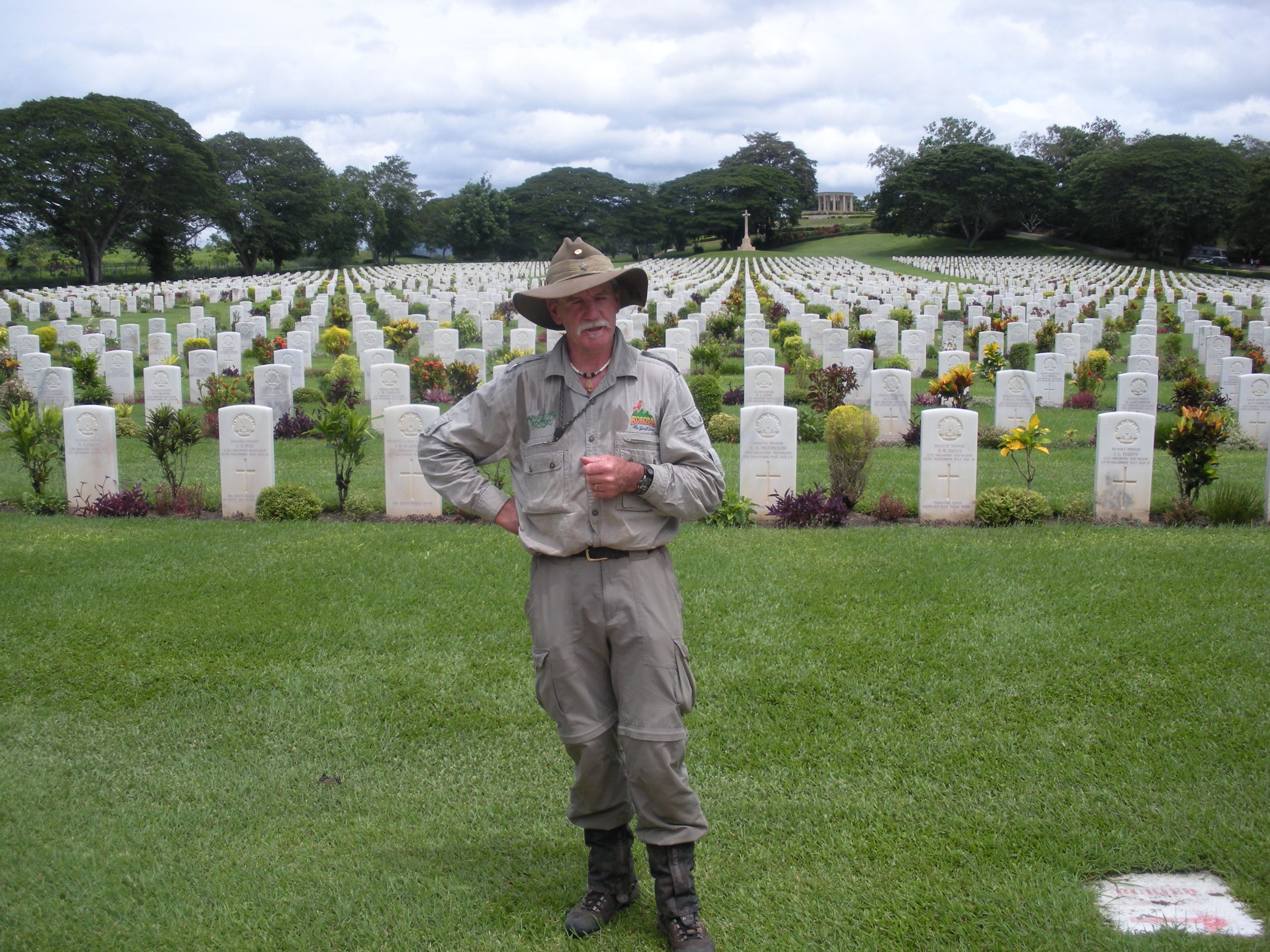 We then return to our accommodation to begin the process of cleaning our gear and preparing for our final leadership session. Each student will be required to provide an assessment of their experience over the past 10 days and a summary of the lessons they have learned.
We then sit down to a hearty dinner and presentations of our Adventure Kokoda Cerificates of Achievement.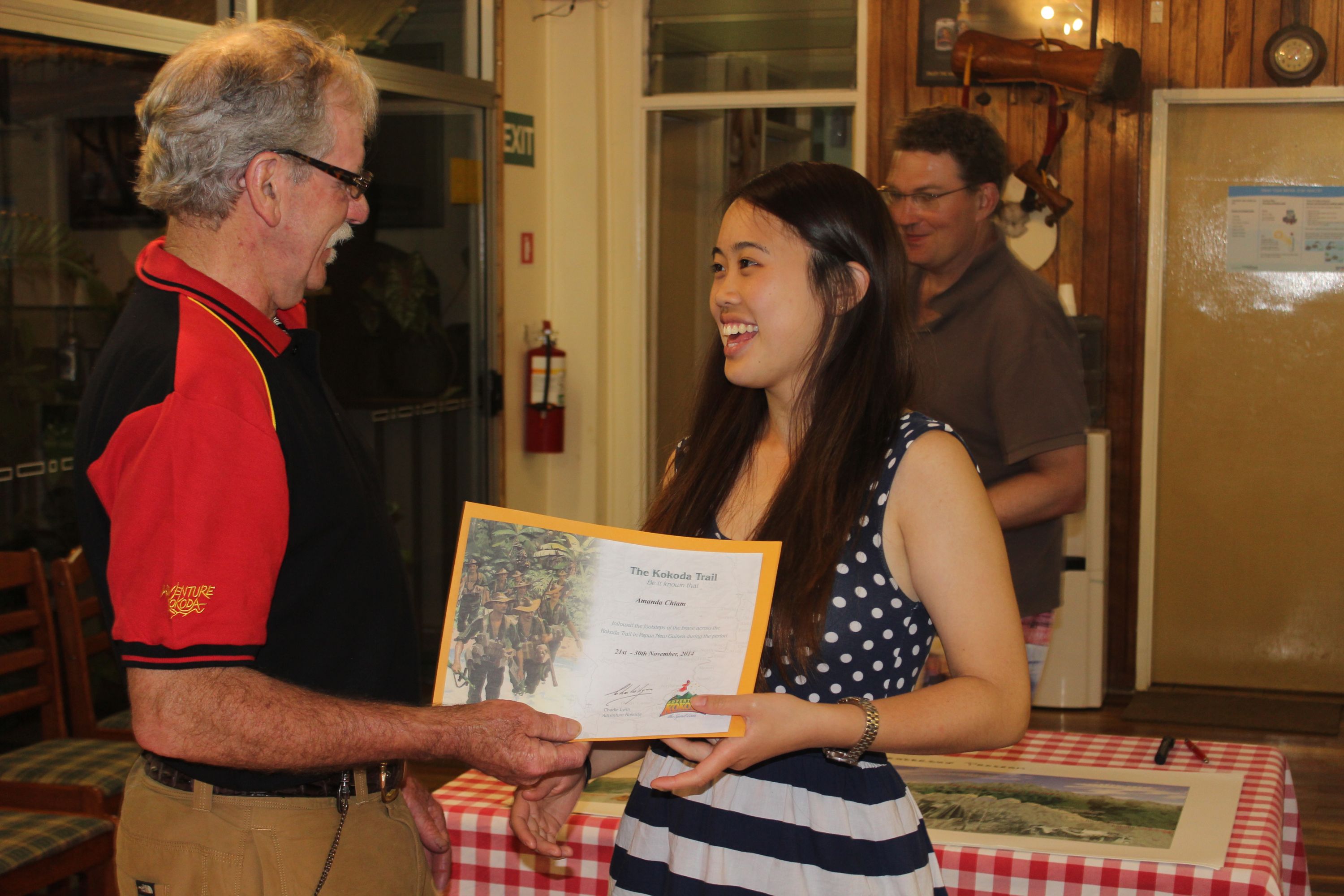 [i] p75
[i] The Kokoda Trail – A History. Stuart Hawthorne. Central Queensland University Press. 2003. P90 & 93.