Papua New Guinea is our closest neighbour but a universe away in many ways. It is richly endowed with natural resources but divided by the diversity of ancient cultures isolated by formidable mountain ranges and water gaps over thousands of years.
The nation of more than 800 cultures spread over 600 islands is often referred to as a 'Parliament of a Thousand Tribes' or the 'Land of the Unexpected'. There is no Government sponsored welfare system in this mix – their safety net is based on a tribal 'wan-tok' system of mutual obligation.
Christian missionaries, among those with a calling for the greater good, have filled the 'welfare gap' in many unsung ways with the support of corporate philanthropy from organisations such as the Digicel Foundation. 'Leave No-One behind' is a compelling look at their work among isolated tribes on our Melanesian doorstep.
NETWORK KOKODA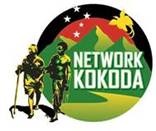 Adventure Kokoda funded the establishment of a not-for-profit company, Network Kokoda, to provide philanthropic support to the villagers along the Kokoda Trail.
Our achievements since we established Network Kokoda include:
The construction of a TB Isolation Ward at Popondetta Hospital in partnership with the Oro Community Development Project;
The construction of a Community Learning Centre in Abuari Village;
The construction of Community Learnng Centre at Sogeri;
The construction of a helipad to assist villages along the trail to get their produce to markets in Port Moresby;
The establishment of market gardens at Sogeri National High School and Iaowari High School - now providing fresh product for more than 1000 boarding students;
The development of a fish farm at Iaowari High School in partnership with Richmond Rotary;
Provision of educational and sporting material to all village schools along the trail;
Provision of medical supplies to all village health centres along the trail; and
Financial support for villagers requiring urgent medical support in Port Moresby
In 2018 we commenced community classes in literacy, sewing, cooking and agriculture for six womens groups on the Sogeri plateau.