In this section we discuss how we operate on the trail during your trek. This includes our daily routine, important health issues, village protocols; our campsite support system; our catering, our communications and important safety issues.
---
Daily Routine
Our daily routine keeps us organised, focused and together
You will get a 'cooee' wake-up call around 5.00 am each morning. You will then be left to scratch around in your tent while you get your gear together and get ready for breakfast. Our guides will have boiled hot water for those who like to start the day with a fresh cup of coffee.
After breakfast your trek leader will assemble the group and give a briefing on the day ahead and let you know where we will assemble for morning tea, battlesite briefings, lunch, etc.
He will also check any medical or other trekking issues amongst the group.
At the conclusion of the morning briefings you are able to move off at your own pace in small sub-groups with your guides and carriers. There is no pressure on anybody to 'keep up' – we want you to trek at a slow comfortable pace – particularly during the first few days as you acclimatize to the humidity.
We usually arrive at out next campsite late in the afternoon. Our PNG support crew will have erected your tent and have a fire going. You are then free to go to the nearby creek to bathe and wash your clothes. After all chores have been completed and clean dry clothes have been donned there is usually time to sit around the fire and have a sip of rum, cointreau or whatever your favourite spirit is as you wait for our PNG 'Bos Kuk' to call you for dinner.
Trekkers are usually snug in their tents by around 8.00 pm each night for a sound sleep among the haunting sounds of the jungle.
Health Issues
Food Allergies
We purchase all our food from the supermarkets in Port Moresby however we are finding it increasingly difficult to cater for some of the allergies people have to some foods.
It is essential that you advise Tracie at tracie@kokodatreks.com.au if you have any special dietary requirements at the time of booking. If we are not able to obtain these in Port Moresby we will advise you to bring the food you require with you. It should be packed and labelled with your name. If this is necessary you should bring a receipt for the cost of the food with you and we will reimburse you in PNG.
Dehydration
There is plenty of water along the trail however always check with your guides that the creek or stream is OK before you refill your water bladders as some are located downstream near villages. You must also bring water purification tablets to sterilise your water to ensure you don't pick up any bugs.
You will also need to bring electrolyte replacement tablets or powder to compensate for loss of salt due to excessive sweating. A word of warning though - mix and drink electrolytes according to instructions because if you absorb more than your body needs to replace those lost in sweat it will have the reverse effect and cause you to become dehydrated.
Rule of thumb is one dose of electrolyte for every two litres of water consumed. Ensure you drink at least every 15 minutes during the first few days whilst your body is acclimatising to the tropical conditions.
Heat Exhaustion
You are at great risk of heat exhaustion while your body acclimatizes to the hot and humid tropical conditions so it is important to drink plenty of water often during the first few days.
An early sign of dehydration is concentrated urine (dark straw colour) and reduced frequency of urination. If this occurs, drink more water and electrolyte drinks. Monitor yourself closely.
Heat exhaustion occurs when the body cannot lose heat fast enough. If not treated quickly, it can lead to heat stroke which is a much more serious condition. If heat exhaustion is recognized and treated promptly, the effects can be reversed.
The symptoms can often occur suddenly. They are:
Feeling hot, weak and fatigued
Often pale/ashen colour with cool, clammy skin
Sweating profusely
Rapid breathing or shortness of breath
Severe muscle fatigue or cramping
Headache, thirst, or nausea
Rapid, weak pulse
Giddiness or faint
Loss of appetite
Sometimes heat exhaustion can result in visual hallucinations and vomiting.
Treatment
Stop walking and move to a cool place!
Drink plenty of water and electrolyte replacement drinks. Drink half-a-glass of fluid every 15-20 minutes. Do not drink alcohol or caffeine
Lay down and elevate your legs slightly
Loosen your clothing
Bring your temperature down with cool sponging
In most cases you will begin to feel better within 30 minutes. If symptoms do not improve or they worsen, medical evacuation will need to be arranged.
Heat exhaustion can lead to heat stroke.
Heat Stroke
Heat stroke occurs when the body's normal cooling system fails to function. It can be fatal as a result of heart failure, kidney failure or brain damage caused by the excess body heat. If left untreated, a person with heat stroke can slip into a coma and die.
Symptoms of heat stroke:
Elevated core body temperature
Hot, dry, flushed skin (not sweaty)
Pounding, rapid pulse which gradually weakens
Confusion, dizziness and visual disturbance, leading to unconsciousness
Headache, nausea or vomiting
Hyperventilation
Treatment
Trek leader to arrange for immediate evacuation by satellite phone or VHF radio
Remove most clothing
Apply cold water to neck, groin and armpits – fan to assist cooling.
Trekker will need to be moved on a stretcher or carried
Any alteration in your own or someone else's condition should be reported to the Trek Leader. The Carriers or other trekkers are usually close by to send messages while you stop to attend to someone or stop to treat yourself.
It is everyone's responsibility to "look out" for each other.
Personal Health and Hygiene
The tropics can be unforgiving on the body if one is not strict in the area of personal hygiene. There are ample opportunities to wash and bathe and to rinse your clothes. Make sure you maintain a high standard of personal discipline in this area and you will be OK.
It is imperative that you wash your hands before meals and after toilet stops. We recommend you use an antibacterial hand gel which can be purchased from chemists for this purpose.
Foot Care
Make sure your boots are comfortable and well-worn in. We also recommend you bring three (3) pair of trekking socks – one to wear; one to have hanging off your backpack to get dry; and one bone dry pair in your pack for the evening.
Socks are extremely important - a good natural/breathable fabric that will not retain too much heat, such as cotton/wool mix, is recommended. Look for socks with 'Coolmax' technology.
Plan to look after your feet. Each night you will have the opportunity to thoroughly wash your feet with Dettol antiseptic soap. You should then dry them and apply a liberal covering of anti-fungal foot powder. Next morning we recommend you apply Tea Tree Oil to your feet and Bepanthen antiseptic cream if your boots and socks are wet.
If you get mud in your boots it is likely that bacteria will stay in your socks and the inner sole of your boot. In this circumstance it is a good idea to wash your socks and the inner of your boots with Dettol antiseptic soap at the end of the day.
Blisters should not be a problem if you have a good pair of trekking boots that fit your feet properly. Nevertheless it is a wise precaution to have a blister kit with you. Dr Scholl kits are recommended.
Know your feet! Get to know where your feet are prone to blisters. Cover these areas with strapping tape before the event. Prevention is much better than treating blisters afterwards.
Clip your toenails. Short toenails help prevent pressure and bruising.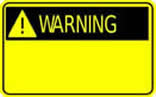 Wartime journalist Osmar White – author of Green Armour – wrote that he spent 20 minutes pampering his feet at the end of each day during the Kokoda campaign!
We recommend – from personal experience – that you commit to the same discipline – 'fungal foot' is not a pleasant condition!
Contact Lenses
Contact lenses are not recommended for the trek. Charlie Lynn recently got an Acanthamoeba parasite in his eye.
The Acanthamoeba parasite lives in water and soil and can hitch a ride on contact lenses, then invade a vulnerable eye and destroy the cornea.
Charlie was wearing multi-day lenses. After the parasite lodged in his cornea It caused blindness in his right eye and the infection then spread to his left eye which caused partial blindness. He was evacuated from the trail and spent almost four weeks in the Sydney Eye Hospital. It is not known at this stage whether the sight will be fully restored to his right eye.
Some do prefer to wear contact lenses on the trail. If you do decide to wear contact lenses and wish to avoid a devastating infection you should:
Wear 30 day or weekly lenses;
never immerse your head under water on the trail;
rinse eyes with disinfecting solution every time after bathing;
never wear contact lenses when your eyes are irritated or if you suspect you have even a tiny scratch, remove lenses and soak overnight and flush eyes with disinfecting solution;
never allow lenses or cases to come in contact with tap water;
never swim with contact lenses in, even in a chlorinated pool';
don't shower with contact lenses in your eyes;
do not keep lenses or solutions past their expiry date;
do not wear lenses for longer periods than your eye professional recommends;
always carefully follow your eye professional's instructions for cleaning contact lenses; and
a lens cleaning routine that requires rubbing is preferable to one that only requires soaking
The Acanthamoeba parasite is spiny amoeba that produces spiny pseudopodia as they move slowly along. They are about five times the size of a human red blood cell and are large as far as microbes go, but still too small to be seen with the naked eye.
Food
Trek Meals
Our trek meals are a highlight of our treks and the envy of all.
We provide the three main meals each day for the trek. This includes cereal, baked beans and spaghetti, biscuits, tea, coffee and hot chocolate for breakfast; pasta/rice, dry biscuits, cheese, tuna, luncheon meat, corned meat, tea, coffee, hot chocolate and sweet biscuits for lunch; and soup, a variety of canned meat/chicken/fish and vegetables served with rice, pasta or mashed potato for dinner with tea, coffee and hot chocolate.
All meals are prepared and served by our Boss Cook and his assistant.
Tropical Fruits
During the trek local villagers often offer a delicious array of tropical fruits for our trekkers. We do not include this food in our ration plan as we cannot rely on them to do it every time. If you decide to accept the offering – and it is usually most welcome – then please be prepared to make a donation of PNGK10 – about $5. Your trek leader will take up a collection to present to the village in response to this hospitality when it happens.
Trek Snack Packs
We recommend you provide a daily snack pack to nibble on during the day. A suggested list would include some small packets of fruit/nut mixes/sultanas, biscuits, glucose lollies, energy bars, jelly beans, etc. Important: the weight of your daily snack pack should not exceed 150 grams. You will sometimes have the opportunity of obtaining bananas, mandarins, passionfruit and other local fruits along the way to supplement your diet.
You must carry all your snacks in your own pack. You should pack them into two bags; one to carry with you and the other – clearly labelled with your name – will be sent to a village half-way along the track. It is a good idea to use a small bag that you no longer need for your half-way drop – it can be donated to the local villagers after you have emptied it.
Communications
Our trek groups carry a satellite phone and two (2) VHF radios for emergency communications. Our logistic base at Sogeri maintains a 24/7 watch.
You can use a mobile phone in Port Moresby, Sogeri and Kokoda. There are also a couple of places along the trail where it is possible to get a signal. The normal exorbitant global-roam prices apply in PNG however it is possible to get a local SIM card on arrival at Port Moresby airport which is a much more economical way to call home.
Plotting your Progress via Facebook
Your trek leader will report your progress daily via our satellite messenger devices. You family and friends can then log onto our Facebook page at https://www.facebook.com/AdventureKokoda and use Google earth to view your location on the trail.
Emergency Contact Numbers
Adventure Kokoda (Australia)
Tracie Watson
0412 039 475
tracie@kokodatreks.com.au
Charlie Lynn
0439 303 303
charliekokodatreks.com.au
Adventure Kokoda (PNG)
Warren Bartlett (Sogeri Lodge)
Mobile: 0011 675 7685 7685
Phone: 0011 675 325 5540
Phone/Fax: 0011 675 325 1887
sogent@global.net.pg
Australian High Commission Duty Officer -
Papua New Guinea
0011 675 325 9333
www.png.embassy.gov.au
Group carriers
We engage group carriers and guides to provide you with logistic support and guidance along the way. The group carriers carry the tents, food and equipment for everybody.
During the trek they will erect and dismantle the tents each day. They also prepare, cook and serve all meals.
Although many of our guides and carriers are quite shy they do enjoy talking about their villages, families and customs – their English is quite good so please feel free to have a yarn with them.
Most of them come from villages along the track. They will gladly introduce you to their families when you arrive if you would like to meet them.
Your tent
You will have your own mosquito proof tent on the trek - it will be carried by our group carriers who will erect and dismantle it for you each day.
All of our tents are the same colour and which can be a bit confusing in the dark of the jungle – particularly when you are returning to it after going to the toilet during the night.
We suggest you bring a couple of waterproof A4 sized name tags with some string attached so you can hang it on your tent – another good idea is to place a piece of reflective tape on it.
If you are a snorer please 'out yourself' early and ask your carrier to erect your tent out of range of your 'snore zone'. This will be much appreciated by your fellow trekkers.
Village Protocols
The villagers along the track are Seventh Day Adventists and the Sabbath is strictly observed between 6.00 PM on a Friday until 6.00 PM on Saturday. They also have a daily church service in each village at 6.00 AM and 6.00 PM each day.
Each village has a separate male and female wash point. Your guides will direct you to the appropriate area.
Each village also has separate toilets for trekkers. Ask your guides to point them out to you.
Toilets
Each village and campsite has a toilet. Ask your local guides where they are if you are unsure - and please leave them clean. If you have to go for a pit-stop on the track between campsites please observe the following:
Leave your backpack on the track where you leave it (safety)
Take your toilet roll and go at least 30 metres off the track - and nowhere near a creek or stream (at least 100 metres away).
Scrape an area with a stick or your foot, make your deposit and then cover the waste and paper with soil and leaves to aid decomposition and to discourage animals
Return to your backpack - then wash your hands with antibacterial hand gel.
Rubbish Removal
We carry our rubbish out with us – please don't litter! At each stop two rubbish bags will be placed out: one for cans, paper and plastic; and one for food scraps. Please use them and don't mix them up!
Your trek will last 8-10 days – your litter will last a lot longer – for example:
| | |
| --- | --- |
| ITEM | Litter Years |
| Cigarette butts | 1-5 years |
| Aluminium cans | 500 years |
| Glass bottles | 1000 years |
| Plastic bags | 10-20 years |
| Plastic coated paper | 5 years |
| Plastic film containers | 20-30 years |
| Nylon fabric | 30-40 years |
| Leather | Up to 50 years |
| Wool socks | 1-5 years |
| Orange & banana peel | Up to 2 years |
| Tin cans | 50 years |
| Plastic 6-pack holders | 100 years |
| Plastic bottles & Styrofoam | Indefinitely |

So don't be a Kokoda tosser - the Owen Stanley Range is a beautiful, special and fragile environment - please ensure the only things you leave behind are your footprints.
Creek Crossings
Creek crossings can be hazardous after heavy rain over the Owen Stanley Ranges. Different rivers and different crossings have different characteristics. The Brown River for example looks quiet and calm but it has a very swift and dangerous current and a deep channel in the wet. Eora Creek, which we cross on a number of occasions, can contain thundering white-water.
Most of the bridges get swept away during the wet season and have to be rebuilt by our PNG guides.
Our trek protocols require that you do not attempt to cross any creek or river crossing until you receive the all-clear from our lead PNG Guide. If the crossing looks hazardous he will advise you to wait until your trek leader arrives and makes an assessment of the situation. He will either wait until the water subsides or instruct our PNG guides to prepare a safe crossing.
This will be covered in more detail at your trek briefing on arrival.
Rock-Hopping
Snakes, leeches and creepy crawlies
The jungle is home to a wide range of snakes, leeches, ticks and other creepy crawlies. Whilst our PNG guides have keen eyes and a great sense of their environment we trekkers rarely get to see these creatures as we pass through their habitats. Snakes will generally get out of our way and only become aggressive if cornered.
Leeches do not present any threat to our health – unfortunately there is something about them that can reduce even the most tranquil nature lover to a state of near hysteria! Leeches on the trail are only a couple of centimetres long and look like very thin black worms. But after they have attached themselves to trekkers for a while they swell up and look like black blobs. They will eventually drop off you if left alone but most trekkers usually want to remove them before they have had their fill.
The best preventative measures for leeches are:
check all over your body when you bathe each day
use mosquito repellent on exposed skin – they hate anything with DEET in it!
wear long pants and tuck them into your socks or gaiters to prevent them dropping into your boots - yum!
Bullets, Grenades and things that go Bang!
Along the trail you might find bullets, grenades, mortars and other items with explosives.
These should not be handled as they have been lying in the jungle for more than 70 years and are unstable.
This means they could explode if knocked or tampered with – the blast radius for a 36M hand grenade is 35 metres – for a mortar it is 50 metres - so please look, photograph – but do not disturb!
Do not try to souvenir any items from along the track no matter how small. It is an offence to remove them and we have been advised by Australian customs that they are identifying items of small arms ammunition in the backpacks of some trekkers returning from the track – and the last thing you want to happen is to be held up for questioning while your family and friends are waiting for you on the other side of the customs clearance area.

So please allow these items to 'rust-in-peace' on the trail.