In this section you will find detailed advisory notes on how to plan and prepare yourself for your Kokoda trek.
The most important issue is your physical preparation for what will most likely be the toughest physical challenge you will undertake. The advice we provide is based on our own experience in marathon and ultra-marathon training; many years of service in the army; and 29 years of trekking across the trail.
We also use our combined experience to recommend the most appropriate clothing to wear and equipment to bring. If you stick to our recommended lists you will complete the trek without any unnecessary discomfort.
Please take careful note of our recommendations for First Aid items. Hopefully you won't need everything that we recommend you bring but we work on the principle that 'it is better to have it and not need it' than 'need it and not have it'.
During your trek you will meet some of the most humble, kind and generous people you could ever expect to come in contact with. The Koiari and Orokaiva people along the trail will be the first to come to our aid if ever we need help - as they have on many occasions in the past. They are subsistence villagers and will be most grateful for anything we do not use and would like to leave behind.
---
Medical
There are no guarantees on Kokoda - we minimize risk to the best of our ability but responsibility for your physical preparation rests with you.
Immunisations
We are advised that no vaccinations are required for entry to PNG, however you should make sure your Tetanus cover is up to date and consider Cholera, Typhoid and Hepatitis-A vaccinations and discuss your requirements with your doctor.
If you are advised to have vaccinations then plan ahead for getting them. Some require an initial shot followed by a booster, while some vaccinations should not be given together.
Malaria
The major area of concern is malaria. The best protection is to avoid being bitten - and the best way to do this is to wear a long-sleeve shirt and long pants and apply 'Bushman's' or 'tropical strength Rid/Aeroguard' mosquito repellent to exposed areas of skin.
Tell your Doctor you are going to PNG for two weeks and will be spending most of the time on the Kokoda Trail in the Owen Stanley Range. He or she will then prescribe the appropriate anti-malarial medication for you.
A number of trekkers have experienced an adverse reaction to Doxycycline and Malarone which are often prescribed by medical practitioners. You should discuss the likelihood of this with your Doctor and seek his/her advice. LARIAM (MEFLOQUINE) IS NOT RECOMMENDED due to its psychotic and vertigo/dizziness side effects.
We recommend that you begin your anti-malarial course at least one week prior to your departure date. This will give you time to discuss any adverse reaction you might have to the medication – it is best to sort this out before you leave than be affected on the trail.
You can also check Travel Doctor at www.traveldoctor.com.au to obtain the latest information on travelling to PNG.
Personal and First-Aid Items Checklist
Our list includes recommended essential items to bring - you should also bring any personal medication you might need.
ITEM
CHECK
Small toiletry kit containing deodorant, toothbrush, toothpaste and Dettol Antiseptic Soap or biodegradable soap such as 'Wilderness Wash'
Toilet paper (keep in a waterproof plastic bag) – two rolls (one for your pack and one for the halfway drop-off point)
Anti-malarial tablets (as prescribed by your doctor)
Small tube of Betadine or other antiseptic ointment
1 X 30g tube of 'Bepanthen Nappy Rash Cream' or 'Silic 15' for your feet!
1 X 70ml bottle of Aqium Anti-Bacterial Gel (for washing hands before meals/after toilet stops – available from chemists)
Water purification tablets (we recommend Aqua Prove - available from Anaconda stores)
Anti-fungal foot-powder (small 30g container)
Anti-fungal liquid/cream eg. Canesten or Daktarin (20g tube)
1 X 15ml bottle of Tea-Tree Oil (for your feet)
Packet of pain relievers – Panadol or Nurofen
Anti-inflammatory tablets (as prescribed by your doctor)
Broad-spectrum antibiotic tablets (as prescribed by your doctor)
2 X Dr Scholl blister packs
One (1) roll of broad elastic bandage
Roll of Leukoplast waterproof rigid strapping tape (30mm X 5m)
Band-Aids (waterproof)
Bushman's/Rid/Aeroguard /tropical strength mosquito repellent
Sunscreen
Rehydration Tablets
www.bikeexchange.com.au/s/rehydration-tablets
If you are travelling with a group you might consider sharing items such as sunscreen, insect repellent, water purification, foot powder etc to cut down on space and weight.
Clothing and Equipment
Clothing
Make sure you bring a lightweight long-sleeve shirt and long-pants or light tracksuit to wear after you've had your shower or swim at the end of each day.
The days are hot and humid however you will spend most of the time under jungle canopy. The nights can be quite cold (it can get down to 1°C at the higher altitudes at certain times of the year).
You will need a set of casual clothing for your short stay in Papua New Guinea pre and post-trek. This could be the clothing you travel in or a spare set. Either way you can store this clothing at Sogeri Lodge until you return from the trek.
Avoid heavy-weight cotton clothing which does not breathe, is very heavy when wet and is almost impossible to dry out in PNG's humidity.
For trekking we recommend you wear a long-sleeve shirt and long pants (lightweight and quick-dry) for proper protection from both the elements and malarial mosquitoes, however it is OK to trek in shorts and t-shirt if you wish (but you should apply tropical strength mosquito repellent to any exposed skin in the morning and late afternoon as this is when the malarial mosquito is active).
A long-sleeve shirt and long pants provide protection against sunburn; from some plants that tend to sting when you brush past them; and from leeches, bugs and creepy crawlies on the ground.
If you are prone to chafing it is a good idea to wear a pair of lycra gym shorts or skins (compression shorts) as underwear.
On most nights you will camp near a creek with plenty of fast flowing, crystal clear mountain water or have access to a bush shower in a village campsite. You will therefore always have the opportunity to have a good refreshing wash. After this you will want to change into your spare set of clothing (ie long-sleeve top and long trousers - essential for malarial protection).
Women should bring a sarong or long shirt to wear between the campsites and the bathing areas.
Because it rains on a regular basis it is a good idea to have a waterproof poncho or light rain jacket.
It is a good idea to store your spare clothing and sleeping gear etc in a 'dry sack' which are available in camping stores. This will ensure you always have something dry to put on each evening.
Footwear
The trekking boots you select should be lightweight, fit well and have a good tread. We recommend boots with a synthetic upper in preference to leather – they are lighter, more 'breathable' and do not need to be 'broken-in' like leather boots. Synthetic uppers are usually made from cordura and suede.
Your boots must fit properly. To test the fit first, with the boot unlaced, you should be able to get two fingers easily down behind your heel, then you should lace up the boot and kick the ground with your toe. If your toe hits the end of the boot it is too short – this means your piggies will not be happy on the downhill sections of the track!
The boot needs to support your foot without compressing it. Some brands fit narrow feet better than wide ones; other brands do the opposite. Don't be conned by a brand name – buy the boots that fit your feet.
The boots you choose should have good ankle support to assist with stability – we do not recommend hiking shoes. You should also make sure the sole of the boot flexes at the ball of the foot and not in the middle. Check the under-foot cushioning to ensure it is firm and supportive. Handy hint: make sure you buy the socks you are going to trek in before you buy your boots - then use these socks to try on the boots you intend to buy.
If you are not an experienced trekker we strongly recommend you visit reputable trekking stores such as Paddy Pallin, Mountain Designs, Trek and Travel, Mainpeak etc who have experienced trekkers as staff and who can give good advice on equipment selection, fitting etc. Paddy Pallin will provide a 15 per cent discount if you advise them you are trekking with Adventure Kokoda.
Trek sandals or reef walkers are essential for water crossings where you want to remove your boots and socks to keep them dry. You also need to wear them when you bathe in rivers and creeks and for walking around the campsite at the end of the day's trekking.
Do not bring thongs and we don't recommend Crocs as they have no grip and are too slippery. Do not bring joggers as when they are wet they become very heavy and you need dry shoes at night to avoid foot problems.
Personal Equipment
Trekking Poles
We strongly recommend that you use two trekking poles. These not only take some pressure off your leg joints on the uphills and downhills but also provide stability for your feet on rough ground – and it is all rough!
Backpack
If you choose to carry your own gear your backpack should have a capacity of 75 – 80 litres. The 'dry weight' (ie less water) should not exceed 12 kg (if it weighs more than this you are carrying too much). Avoid carrying extraneous items – stick to the items recommended on our checklists.
Our group carriers carry our group camping equipment, trekkers tents, food for our main meals, group first aid kits, ropes, machetes, shovels, emergency equipment and radios. They erect and dismantle our tents each day.
Daypack
If you engage a Personal Carrier you only need to bring a daypack 30-40L. It should weigh no more than 4-6kg, including water (1 litre water = 1kg). We will provide your carrier's pack.
If you wish you can hire the following gear from Adventure Kokoda for the duration of your trek:
| | |
| --- | --- |
| Backpack* (75 litre) | $50 |
| Sleeping Bag* | $35 |
| Sleeping Mat (thick foam) | $15 |
| Trekking Poles (pair) | $50 |
These items need to be booked and paid for in advance of your arrival in PNG and preferably when you settle your final trek payment, due 60 days prior to your trek. Please call 1300 783 303 or email your request to tracie@kokodatreks.com.au.
* Our sleeping bags are not suitable if you are over 5'10" tall
* Backpack 75 litre is only required if you choose not to engage a Personal Carrier
Clothing Checklist
ITEM
CHECK
One rimmed hat or peak cap (and a beanie for night-time is suggested)
One waterproof poncho or light rain/spray jacket
One long-sleeve shirt (lightweight and quick-dry)
One pair of quick dry long pants (lightweight and quick-dry)
One light tracksuit or lightweight long-sleeve shirt and long pants
One pair of lightweight long thermal underpants
One long-sleeve top for warmth (lightweight and quick-dry)
One sweat rag
One trek towel (we recommend the 'chamois' variety not the microfibre)
Two pairs of Skins/lycra gym shorts (to wear as underwear – helps prevent chafing)
One Sarong or long shirt (for women)
Swimming costume (for bathing in)
FOOTWEAR
One pair of quality trekking boots (refer Clothing and Equipment section) and spare bootlaces
One pair of sandals (for the end of the day – we recommend Shimano Evair sandal or Teva sandal)
Thongs and crocs are not suitable as they have no grip and are too slippery and avoid joggers as when they are wet they become very heavy and you need dry shoes at night to avoid foot problems
Short gaiters (Oilskin Overboots available from Trek and Travel www.trekandtravel.com.au are a popular choice)
Three (3) pair of socks suitable for trekking
Equipment Checklist
ITEM
CHECK
Backpack (only required if you choose not to engage a Personal Carrier)
(75 litre backpack can be hired from Adventure Kokoda for $50)
Daypack 30-40 litre (required only if you engage a Personal Carrier to carry your gear)
A pack-cover for your backpack or daypack to help keep your gear dry
Two Trekking Poles
(Can be hired from Adventure Kokoda for $50)
A small camping pillow (blow-up variety)
Sleeping Bag (lightweight – +10 degrees is normally okay but for the period Jul-Sep 0 to +5 degrees is recommended)

(+10 degree Sleeping Bag Can be hired from Adventure Kokoda for $35)*

*If you are over 5'10" tall you are best to bring your own Sleeping Bag
Dry sacks or dry compression bags in various sizes for your sleeping bag,
clothes, socks, etc are recommended (match the size to what they are to contain and a number of smaller bags make packing easier than too many items in one
or two big bags)
Sleeping mat (thick foam or Thermarest - lightweight)
(A Foam Sleeping Mat can be hired from Adventure Kokoda for $15)
Sleeping Bag Silk Liner
A good quality head torch with spare batteries (avoid cheap brands – they don't last)
Pocket-knife (to lend to one of our PNG guides if you would like them to carve a souvenir walking stick - don't pack it in your carry-on luggage)
A plastic bowl, enamel or plastic mug, and a spoon
Hydration bladder (2 or 3 litre)
One (1) 1-litre water bottle
Small (30cm X 30cm) closed cell foam mat for use as a seat (available from camping stores as interlocking floor mats)
Small car chamois (useful for drying your boots – cleaning the floor of your tent, etc)
Camera with spare batteries (there are limited opportunities to charge your
battery during the trek).

Personal Carriers
A personal carrier is the best insurance policy you could invest in for the period of your trek.
The trek across Kokoda is the toughest physical challenge most people will encounter. The decision to carry all your own gear is important because it can mean the difference between enjoying the experience or suffering and having to withdraw from the trek.
Some trekkers in the past have stubbornly refused to engage a Personal Carrier because they want to do it like 'the diggers did it!
If this is your rationale we suggest you purchase a pair of hobnail leather boots, carry a canvas backpack with webbing pouches; travel with a half-blanket which you will willingly share with up to six other trekkers; borrow a rifle and ammunition; sleep outside your tent and leave your underwear and toiletries at the hotel in Port Moresby!
If you are physically fit, are an experienced extreme conditions trekker, and have prepared yourself with a strenuous training program then you should be able to carry your own pack.
On the other hand, for those who lead a sedentary lifestyle; who might be carrying an extra kilo or two; who might be harbouring some self-doubt about their ability to burden themselves with extra weight; or who do not maintain a daily regime of physical training it will be a struggle – you will find the track does not make concessions to anybody!
It is therefore important that you do an honest assessment of your physical capabilities consider engaging a personal carrier for yourself.
If you engage your own Personal Carrier prior to your trek we provide them with a trek uniform and purchase additional food and camping gear for them before we leave Port Moresby – there is none available along the track.
The cost of a Personal Carrier is between $660 - $790 per person, depending on the trek type/duration. The cost will be displayed when completing the online Booking Form.
If you decide to engage one after you arrive an additional $150 surcharge will apply to cover the additional costs we will incur at such short notice.
From time to time we have trekkers who realise they cannot carry their backpack after the second or third day - we then have to try and recruit additional carriers along the track. This is a difficult exercise in the middle of the Owen Stanley Ranges as we are not able to arrange for additional food, uniforms or camping gear for the additional carriers. It's also unfair as our PNG Trek Guides and Carriers who already work hard under extreme conditions and don't appreciate having the size of their meals reduced whenever we have to engage additional personal carriers during the trek.
A Personal Carrier will carry your backpack and act as your 'trek caddy' for the duration of your trek – he will often catch you before you fall; will assist you over the most difficult sections of the trail; assist you with packing up and setting up and introduce you to his family in his village.
If you have not requested a Personal Carrier at the time of booking, please notify Adventure Kokoda before your final trek payment is due. Email: tracie@kokodatreks.com.au.
Money Matters
How Much to Bring?
We recommend you bring A$350 to change into PNG currency which is based on the Kina ($1 is equivalent to K2.40). You can change your money at the currency exchange booth at your departure airport to avoid the queue on arrival at the Port Moresby airport. Sometimes the departure airport may not have the smaller notes K10, K5 and K2).
We recommend you ask for the following:
$150 in 50 Kina notes
$100 in 20 Kina notes
$50 in 10 Kina notes
$30 in 5 Kina notes
$20 in 2 Kina notes
You will need about $70 (K160) on the Trail for welcome offerings of fresh fruit, local vegetables and village 'sing-sings' and $30 (K70) for a gratuity payment to your PNG support crew. If you engage a Personal Carrier you might like to offer a personal gratuity payment of up to $30 (K70) to him at the end of the trek – this is in addition to your contribution to the gratuity payment for your PNG support crew.

PNG bilum bags and other souvenirs can be purchased along the trail. Typical costs are $25-$40 (K60 – K100) for a bilum and up to $35 (K80) for a carved Kokoda stick.
Gratuities
It is customary in PNG to pay a $30 gratuity payment to PNG guides and carriers for getting us all safely across the trail. These are collected by your trek leader at the end of your trek and presented to the PNG trek leader for distribution to his team. If you engage a Personal Carrier you might like to offer a personal gratuity payment of up to $30 to him at the end of the trek – this is in addition to your contribution to the gratuity payment for your PNG support crew.
Physical Preparation
You don't need to do army route marches to get fit for Kokoda - but you do have to train.
Our physical training guide for the Kokoda Trail is based on common sense and personal commitment.
You should relate every step you take in training to a deposit in the your physical bank account. If you have enough deposits to draw on during your trek you will finish in good shape.
If you haven't made enough deposits you will have to go into debt - and debt, in whatever ever form it comes in, is always painful.
Our Adventure Kokoda team are always available to talk with you if you need any advice during your preparation.
As soon as you commit to a trek you are part of our team - and our goal is to make sure you finish your trek.in good shape.
General Information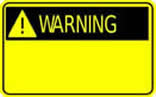 The trek is physically demanding and you will need to be physically fit. Please don't delude yourself – if you have not been training regularly or if you are a bit overweight go to your Doctor and get an honest assessment of your physical condition then work out a realistic plan to improve it. You should then make regular appointments to monitor your progress.
Your physical fitness is your personal responsibility. You therefore need to assess your condition as of now – and commit to an exercise program that will enable you to complete the trek.
We strongly recommend you also complete a cardio check and physical assessment at your local gymnasium as early as possible, alternatively attached at Appendix 3.6 is a basic fitness test you can use to assess how much work you need to be physically prepared for Kokoda.
Your training plan should include a program to improve your aerobic fitness, abdominal and leg strength.
We have attached a Physical Preparation Guide at Appendix 3.7.
Aerobic fitness can be gained by commencing a vigorous walking program. The minimum requirement is to start with walks of about 45 minutes duration. This should be increased by intervals of 10% per week. As you progress it is a good idea to mix in some slow jogging.
Other good aerobic activities include aerobic step classes in your local gymnasium, jogging and/or cycling (for at least 45 minutes per session).
Strength can be gained by specific exercises. The best place to do this is in your local gymnasium. Step machines are ideal. Plan a program to strengthen your leg and abdominal muscles.
Acclimatization is a problem as we are going from a temperate climate in Australia to a tropical environment in PNG. It takes a couple of days to adapt to the heat and humidity of the jungle - It is therefore a good idea to work out in a tracksuit. The fitter you are the quicker you will acclimatize.
Think of your training as a deposit in your fitness account – everything you do between now and the trek will pay a dividend on the track. If you haven't made enough 'deposits' into your fitness account you will have to go into 'debt' on the track – and debt of any kind is always painful!
You can't cheat yourself on Kokoda – if you have done the work you will complete it OK – if you haven't you will be a candidate for an emergency evacuation! So please ensure you are adequately prepared for what is a gruelling and physically demanding adventure.
Our Adventure Kokoda Facebook page is updated regularly with training and information sessions available.
Charlie Lynn has trekked Kokoda 100 times over the past 30 years. He represented the Australian Army in marathon running. He was placed second in the NSW 100 kilometre ultra-marathon championship with a time of 8 hours 26 minutes in 1986 and in 1987 he held the NSW ultra-marathon record with a distance of 213 kilometres in 24 hours.
Charlie believes the most important factor in preparing yourself for Kokoda will be your attitude towards your physical fitness goal - and the three most important personal qualities you must have are common sense, commitment and discipline.
Common Sense
Many people argue that common sense is not that common anymore. Our daily diet of news via radio, television and newspapers support this argument. Fortunately those who choose to trek Kokoda to learn about the wartime history of the campaign seem to have more than their share of common sense.
Common sense dictates that we be realistic in our self-assessment of our current physical condition. What has been my exercise regime over the past year? Have I been eating a sensible diet? Smoker or non-smoker? Alcohol consumption? Am I overweight? What is my resting heart rate? When did I last have a full medical check-up? Could I jog 10 kilometres in one hour tomorrow morning – and again each day for the next five days?
You don't have to go to a doctor to find answers to these questions. All you need to do is use your common sense.
If you are not in excellent physical shape then common-sense dictates that you seek assistance to complete your self-assessment. Visit a nutritionist to discuss your body's energy needs to sustain an endurance based training program. Visit your doctor to get a thorough medical assessment before you start.
Visit a physiotherapist to learn the proper technique for stretching your muscles. Visit a health professional to assess your strength, flexibility and endurance capacity.
Commitment
If you are dinkum about trekking Kokoda – particularly over the wartime route – you must commit to a training program that suits your lifestyle – not be involved in a cut-and-paste program from a blog!
The difference between commitment and involvement in a training program can be compared to a bacon and egg breakfast - in this example the hen is involved – but the pig is committed!
So the first thing you have to do is yell 'OINK!' as soon as you wake up every morning from now until you arrive in Papua New Guinea.
Discipline
There are many definitions and interpretations of discipline.
Charlie believes a more appropriate word is 'routine' - but you have to mix it with 'commitment'!
Routine is what we do, almost automatically, on a daily basis - wake up in the morning, have a scratch (check Facebook on smartphone!), shower, say g'day to the spouse and kids, dress, breakfast, commute to work, coffee, work, lunch, work, coffee, commute home, say g'day to the spouse, play with the kids, watch TV, check email, go to bed - wake up in the morning . . .
Discipline is adding a daily training session (walk, jog, run, cycle) for at least an hour between wake-up and your shower on a 'no excuses' basis! The program below is a guide that will get you over the Kokoda Trail in good shape. You can use it as a basis to develop your own program - but once you have worked out your training schedule you must discipline yourself to stick to it each day - no excuses - and after a while it will become part of your daily routing.
Kokoda Fitness Self-Test
Basic Fitness Test based on the Harvard Step Test.
Following is a basic fitness test you can use to assess how much work you need to be physically prepared for Kokoda.
The Harvard Step Test
This test will give you a measure of your aerobic fitness and some indication of your leg strength – if your legs aren't strong enough to complete the test at the required rate then you are definitely not ready for Kokoda.
Equipment Required
A gym bench, box, or step, 45cm high

A stopwatch

An assistant is useful
The Test
The test requires you to 'step up' onto the bench for five (5) minutes, at a rate of thirty (30) steps per minute. At the end of this time you measure your heart rate, or pulse.
Warm up for 10 minutes followed by light stretching of the leg muscles before attempting this test. This is very important!

Your assistant gives the command "GO" and starts the stopwatch.

Step up and down onto the bench once every two (2) seconds for five (5) minutes - (150 steps).
Your assistant stops the test after 5 minutes.
Pulse 1 - rest for one minute and then your assistant measures and records your heart rate (bpm) - (i.e. how many 'beats' in one minute).

Pulse 2 - your assistant measures and records your heart rate (bpm) two minutes after finishing the test.

Pulse 3 - your assistant measures and records your heart rate (bpm) three minutes after finishing the test.
Assessment: Add the three pulse rates together and divide them into 30,000, i.e.
30,000 ÷ (Pulse1 + Pulse2 + Pulse3) = (Result)
Compare your result to the table below. You should be aiming for 'Average' to 'Above Average'.
Gender Minimum
| Gender | Minimum | Average | Above Average |
| --- | --- | --- | --- |
| Male | 65 - 79,9 | 80 - 90 | 90 > |
| Female | 61 - 75.9 | 76 - 86 | 86 > |

Sit Up Test
Abdominal muscle strength and endurance is important for core stability (balance) and back support. This test measures the strength and endurance of the abdominals and hip-flexor muscles.
Start Position: Lie on an exercise mat with your knees bent at approximately right angles, feet flat on the ground. Cross your arms over your chest, fingertips on your shoulders.

Technique: Squeeze your stomach and raise your shoulders from the ground until your elbows touch your thighs (do not pull on your neck or head), then relax and lower to the start position. This is one sit up.
For the test you need to do as many sit ups you can in one (1) minute, then compare your results to the table below.
You should again be aiming for 'Average' or 'Above Average' for your age group to ensure you are ready for Kokoda.
| Gender | Age | Below Average | Average | Above Average |
| --- | --- | --- | --- | --- |
| Male | 18-25 | 39-43 | 44-48 | 49-57 |
| Female | 18-25 | 33-36 | 37-43 | 44-50 |
| Male | 26-35 | 35-39 | 40-45 | 46-51 |
| Female | 26-35 | 29-32 | 33-39 | 40-46 |
| Male | 36-45 | 30-34 | 35-41 | 42-47 |
| Female | 36-45 | 232-26 | 27-33 | 34-40 |
| Male | 46-55 | 25-28 | 29-35 | 36-42 |
| Female | 46-55 | 18-21 | 22-27 | 28-34 |
| Male | 56-65 | 21-24 | 25-31 | 32-38 |
| Female | 56-65 | 13-17 | 18-24 | 35-31 |
| Male | 65> | 19-21 | 22-28 | 29-34 |
| Female | 65 > | 14-16 | 17-23 | 24-28 |

5km Run
The 5km run will provide an indication of your leg muscle endurance and your aerobic capacity.
Preliminary: Accurately measure out your course. This might be a 1km stretch, where you can complete five laps; a 2½ km out-and-back circuit; or 12½ laps of a 400m running track. It should be reasonably flat.
Either of the above three options is preferable to a straight 5km stretch, as it is easier to pace yourself.
The Test
Warm up for 10 minutes followed by light stretching of the leg muscles before attempting this test. This is very important!

Complete your 5km run, timing the total distance with a stopwatch.

Compare your results below.
| Excellent | Average | You're walking - more work needed |
| --- | --- | --- |
| < 25 minutes | 30-40 minutes | 50+ minutes |

Kokoda Fitness Physical Preparation Guide
Don't underestimate the ruggedness of Kokoda and the physical demands it will place on you. It's much like climbing up and down the stairs in a multi-storey building - only the steps are muddy, slippery and uneven!
The fitter you are, the more you will enjoy the experience.
For your trek we'll be on the trail around 10 hours each day and travel between 8 and 22 km per day (Av: 12-13km). All of this is either uphill or downhill, much of it very steep. The fitness you need then is:
aerobic;
leg and stomach muscles; and;
to a lesser extent, back and shoulder muscles (walking with your pack on will achieve this).
Use the following as a guide for your physical preparation:
Gym v Outdoors You can certainly do some of your training in a gym, especially strength building and aerobic development, but, like any sportsperson, you need to be 'match fit'. This means doing what we are going to do on the Track and that is walk. Alternate gym work with outdoor training;

Walking The best way to keep track of your fitness progress is to map out a circuit of 1 or 2 km, preferably a hilly circuit; this makes it easy to keep track of time and distance covered, and to add to your distance;.

Walk at a brisk pace (try to walk at 10 to 12 minutes per kilometer, i.e. 5-6 km/h pace) to stretch yourself physically and get some aerobic benefit;

Walk on the nature strip, not the pavement; this gives increased resistance and the unevenness is good preparation. Increase your distance walked each week till you're walking at least 12 km/day, preferably every day for the last month;

It's also a good idea to train with a pack, carrying more than you will on Kokoda. This means: if you are going to carry your own pack - make it about 20kg; if you're going to carry a day pack only - about 8-10 kg;

Make sure that for the last 4 to 6 weeks at least, you walk in the boots, socks and trekking clothes you'll be wearing. This will iron out any problems before you get to Kokoda;

Aerobic Fitness You need to combine some aerobic fitness into your program. If running is not your bag that's okay; other alternatives include cycling, rowing exercise, or your gym can design an aerobic circuit training program for you that is also strength building. It's a good idea to alternate your training - walking one day and aerobic fitness the next;

Hill Training If you can get out on a weekend and put in 4 to 6 hours trekking a hilly area, the steeper the better, it will pay big dividends. Again, don't walk on roads; take to the dirt tracks or the bush;

Acclimatisation It's going to be around 28-30 degrees in PNG, with very high humidity. To help cope with this, train in a sweater or tracksuit; you need to get hot while you're walking. We had the saying in the Army, "train hard, fight easy!" You need to adopt that maxim for your own preparation; get hot and sweaty and push yourself physically! You'll be glad you did.
And don't forget to carry your 'Camelback' during your training and sip often; it is the most effective way of preventing dehydration.