The Kokoda Trail is rugged and remote - as rugged as any trek on this planet.
Normal injuries in this environment can result in significant planning and preparation for safe evacuation. A severely sprained ankle or broken leg may involve the recruitment of stretcher bearers from nearby villages, the construction of a stretcher from bush material, organisation and co-ordination of safe evacuation by helicopter, medical arrangements in Port Moresby, etc. If the injury is more serious then emergency evacuation procedures are more complicated.
Adventure Kokoda Expedition Leaders are trained and equipped to handle such emergencies.
There is a fine line between adventure and stupidity. If you are planning to trek across the Kokoda Trail then ensure the group you travel with has an expedition leader trained and qualified in First-Aid and the following emergency equipment:
A comprehensive first-aid kit
A satellite phone - with a real number and an active subscription
Two (2) VHF radios with moonraker antennaes
An emergency location beacon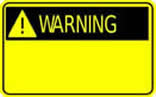 You should also ensure the trekking company you choose has a current Public Liability Insurance policy with a $10 million limit for each claim. To trek with a company that does not have a current Public Liability Insurance policy is an act of gross personal negligence.
Those who fail to do this cross that fine line!
According to the Travel Advisory in Smart Traveller issued by the Australian Department of Foreign Affairs:
'Trekkers on the Kokoda Trail can be vulnerable if they trek in small groups without an experienced trek leader'.