Day 8: Ofi Creek to Imita Base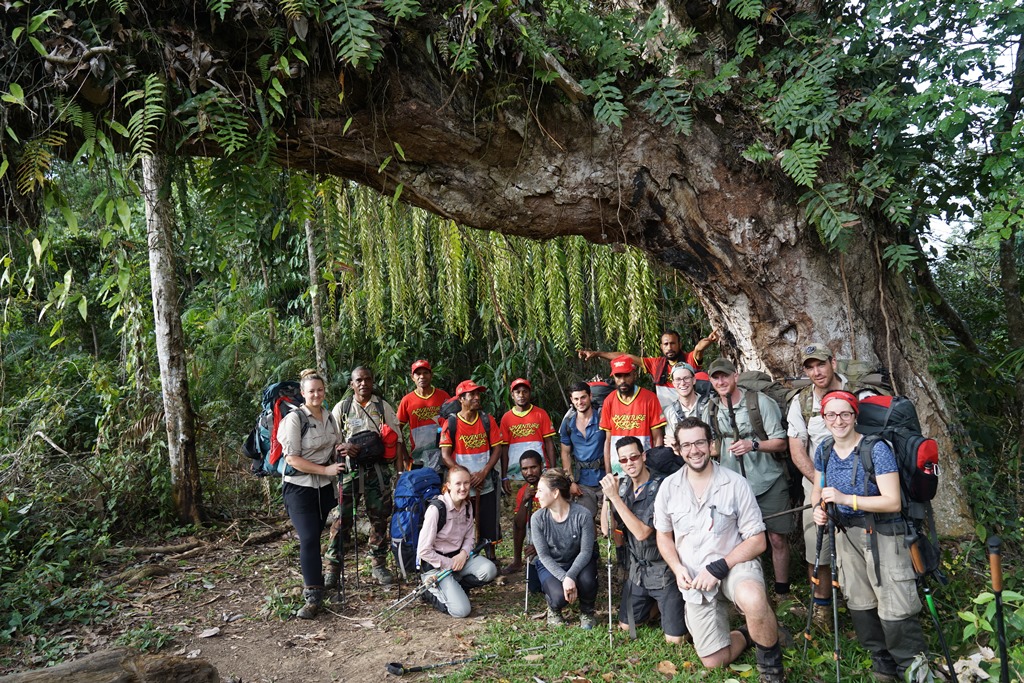 After Reveille, breakfast and pack-up your trek leader will check your welfare then give you a detailed briefing of the day ahead where we cross Iorbaiwa Ridge which is the furthest point the Japanese reached in the advance towards Port Moresby.
We start the day with a sharp climb to the crest of Ioribaiwa Ridge at 830m AMSL – this is as far as the Japanese reached in their advance towards Port Moresby. They received direct orders from Tokyo to withdraw from here and could see the searchlights at Port Moresby from this position.
Your trek leader will provide you with a briefing on Japanese strategic situation at this point.
We then trek down to Ioribaiwa Village at 675m AMSL for lunch. The village was relocated to this site in 2003. We continue down to the junction of Manama and Mokure Creeks at the base of Ioribaiwa Ridge at 360m AMSL.
From here we criss-cross along Manama Creek to Va Ule Creek at 320m AMSL. This is a spectacular section of the trail as we follow Manama and Emoo Creeks in the valley between two high jungle clad ridges.
We cross a small ridge and criss-cross along Emoo Creek to the base of Imita Ridge at Imita Creek at 515m AMSL.
We then continue to trek upwards towards Dagiri Creek at 715m AMSL then begin a steep climb up to Monogoro Ridge and then to the crest of Imita Ridge at 860m AMSL. The Australians were ordered to hold at all costs and fight to the death if necessary as it was the final obstacle between the advancing Japanese and their objective at Port Moresby.
You trek leader will provide you with a detailed brief of the strategic situation in Australia and Japan and impact of panicked decision making on the tactics of both the Japanese and Australian forces on the trail at the time.
We then trek down to our last campsite at Imita Base.