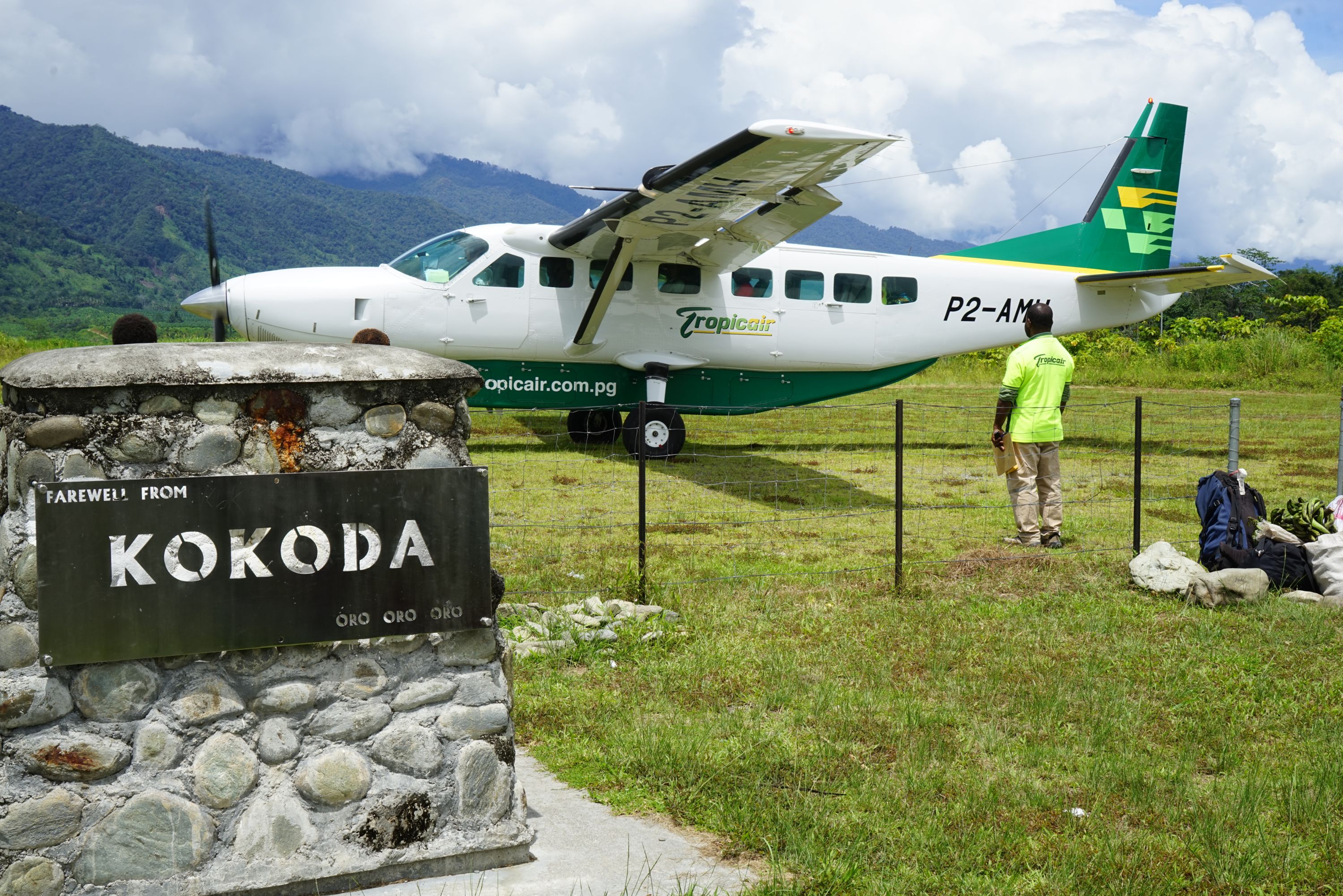 Today we have an early start as we have to arrive at the departure terminal of our charter aircraft company to check our gear in and complete our loading manifests prior to our flight to Kokoda. Air charter companies are keen to depart Port Moresby by 8.00 AM as weather conditions are most favourable around this time.
The flight across the Owen Stanley Ranges is 96 km 'as the crow flies' and takes about 25 minutes to complete.
Our PNG support crew will be waiting for us at the Kokoda airfield. We then get a chance to meet with them and marry up with your personal carrier if you have booked one.
After we have sorted our gear we trek up to the Kokoda plateau and inspect the area where Bravo Company from the 39th Battalion was attacked on the night of 29 July 1942. The average age of one of the sections in Bravo Company was 18½ years.
Your Trek Leader will provide you with a detailed briefing on the battle that saw the Commanding Officer of the 39th Battalion killed in action as he led his young troops from the front.
A local Orokaiva dance group will provide a traditional welcome with kundu drums beating and shouts of 'Oro', 'Oro', 'Oro' which means 'Welcome', 'Welcome', Welcome'.
We then follow the footsteps of the young diggers as they made their way through the misty surrounds of the rubber plantation as the Japanese swarmed over their position.
We continue trekking through to Kovello village and onto our campsite at Hoi village where we have plenty of time to make any adjustments to our backpacks, re-sort our gear if necessary and get aqainted with organising our individual tents which will already have been erected by our PNG campsite crew.