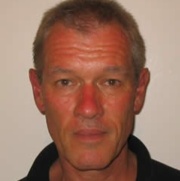 Rowan is a pioneer of the Kokoda Trail. He first trekked it 30 years ago whilst he was posted to the PNG Defence Force. He is fluent in the local language 'Tok Pisin' and has a deep empathetic understanding of the various cultures throughout PNG.
According to Major-General Gordon Maitland, Rowan Tracey is the most eminent military historian of the Kokoda campaign. Click here to read a paper he presented to the Royal United Services Institute on General Sir Thomas Blamey.
Rowan served in the Australian Regular Army for 23 years and retired with the rank of Lieutenant-Colonel. During his time in PNG he commanded the Defence procurement agency which had a staff of 1200 Papua New Guinean army and civilian officers. He travelled widely through Papua New Guinea and developed a close understanding of the local culture and language. This is most important for the success of Adventure Kokoda treks with the large numbers of porters required and the necessary interface with local villagers.
Rowan has an ongoing interest in military history which started in his tertiary studies. He has a thorough knowledge of the Australian campaign in Papua New Guinea in the Second World War. Of particular interest to him is the operation of higher military command during the campaign and its relationship with the Australian Government.
Rowan was commissioned to write the official history of the 2nd Division.
Phil Moffitt:
'Great intimate knowledge of the events of 66 years ago. Appeared to prepare well for each day with notes.

'Passionate about the history of the track. Good communicators with the PNG trek leaders and carriers. Mixed well with trekkers and helpful on additional information when questioned'.

'Rowan had an intimate and passionate understanding of the history of each site, a great rapport with the locals and the porters, and ensured that we all got through the track unharmed. He is a credit to the company'.
Brad Cogger:
'Couldn't rate more highly. Rowan was outstanding with his clear direction, information, expectations of the group and timing for departure each day. His leadership contributed most to the trek being the enjoyable experience it was.

'Please thank Rowan, Tuksy, Knoxy, Nelson and the other staff for their efforts and professionalism. I'd like to also thank my porter Jeffrey for his assistance along the way. In all, a very enjoyable experience that seemed easier than expected- I attribute this, and tell anyone who cares to listen, to Rowan's leadership.'
David Criniti:
'We were really fortunate to have Rowan as a leader. The fact that he spoke pigeon was amazing and enabled him to foster a relationship with the locals along the way that many others could not; in addition to his ability to communicate with 100% clarity to all the porters and guides.

'I was glad to have chosen Adventure Kokoda. Rowan dealt with any minor issues that arose with courtesy and professionalism. His knowledge of the track and its history, as well as Australia's military history in general, was amazing. He was always willing to answer questions which made for an enjoyable educational experience.'
Aaron Baleisis:
'I thought Rowan did a fantastic job leading the group and loved his knowledge and enthusiasm for military history.

'This was an amazing experience and one of the highlights of my life.

'I would not hesitate to recommend Adventure Kokoda or Rowan as a group leader.

'The time went too quick and cant wait to have another crack at some stage.

'I also found that completing the trek and then going to the dawn service topped off the trip.'
Bill Sinclair:
'Very professional management of both us and the porters by Rowan and 'Knoxsie'.
Good attitude to safety and demonstrable concern to make sure we all got over the track in one piece.

'Kokoda is both physically and mentally challenging trek to undertake. I believe getting across it was made easier by the professionalism of the AK's organisation and the due care and attention exercised by the Rowan and Knoxsie in managing the trek and ensuring a smooth passage along the trail.

'Combined, this made trekking so much easier.

'Also, the excellent historical information and discussion supplied by Rowan made the ordeal of the Australian soldiers and their Japanese counterparts come alive. I for one now can say I have a much greater understanding and knowledge of the sacrifice undergone by these men back in 1942.

'An excellent adventure which I will recommended to any who ask.'
Emma Tuni:
'Rowan, Noxy and Lenard were great. Big thanks to Noxy for all his help along the trail.

'I would just like to say a big thank you to Adventure Kokoda !!!

'The trek was well organised and you gave me an experience of a life time.

'The first couple days were a struggle but with everyone (Eddie my personal porter, Rowan, general porters, Aussie trekkers, Noxy, Touksy and Comby) genuine support I made it through. Thank you so much for the experience!!!!'