NO! PNG trek guides are masters of their environment however their knowledge of the Kokoda campaign and their presentation skills do not rate at this stage of their development.
Adventure Kokoda organises PNG led Kokoda treks for groups who are looking for a physical challenge in preference to learning about the wartime history of the Kokoda campaign.
Whilst our PNG leaders have been well trained in expedition leadership and are the best in the business they do not have the knowledge of the military history of the Kokoda campaign or the presentation skills to conduct battlesite briefings.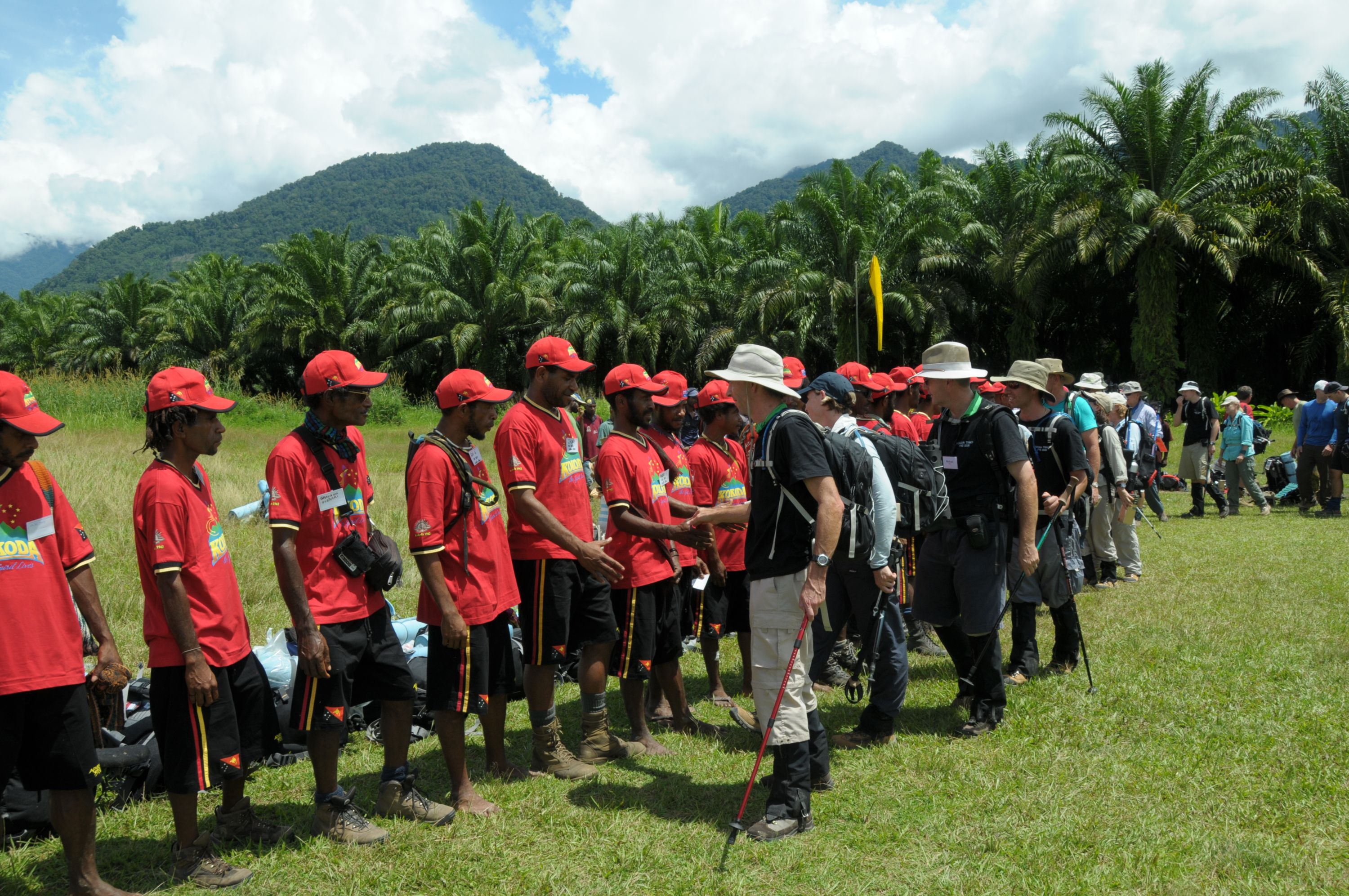 Trekkers meeting PNG support crew on arrival at Kokoda airfield
See for yourself!
Tackling the Kokoda Trail is a once-in-a-lifetime experience and, whilst there's nothing like actually being there, you can get a feel for what to expect with some of our videos.
Take a closer look now and see why over 7,000 people have trusted us to bring this historical and cultural journey to life, leading them safely across the trail and ensuring they have an unforgettable experience.