Some claim that 'there are many tracks to the Kokoda Trail' - this is code for them using eco-shortcuts that allows them to cut costs by getting groups across in shorter periods of time.
Much of the wartime trail is much as it was in 1942 because fewer trekkers use it today.
Those interested in the authentic history of the Kokoda campaign trek via the original wartime trail over the Kagi Gap to Lake Myola. Those who wish to explore the mystic charm of the Lake Myola area should allow for an additional day otherwise all they will get is a quick glance at it.
The map below shows a popular eco-shortcut via Naduri village - neither the track itself nor the village existed during the Kokoda campaign.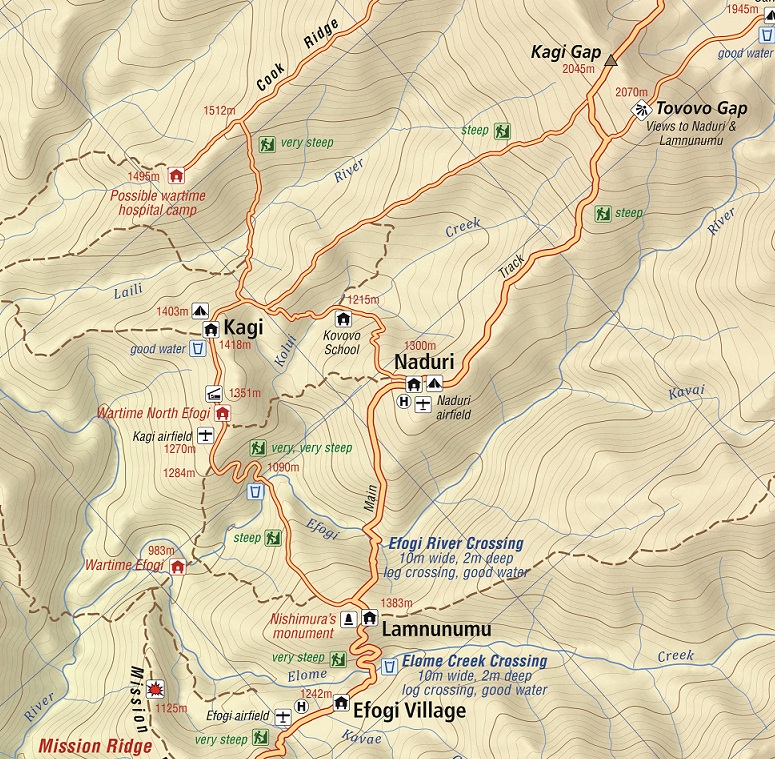 See for yourself!
Tackling the Kokoda Trail is a once-in-a-lifetime experience and, whilst there's nothing like actually being there, you can get a feel for what to expect with some of our videos.
Take a closer look now and see why over 7,000 people have trusted us to bring this historical and cultural journey to life, leading them safely across the trail and ensuring they have an unforgettable experience.