If you trek from Owers Corner to Kokoda via the wartime trail you follow the footsteps of our young Diggers as they advanced across the Owen Stanley Ranges to meet the Japanese 144th South Sea Islands Regiment.
If you trek from Kokoda to Owers Corner via the wartime trail you follow the route of the Australian withdrawal in the face of overwhelming Japanese odds back to the last line of defence on Imita Ridge.
There is no 'best' way to trek Kokoda. The experience is just as powerful in either direction (that is the opinion of Charlie Lynn who has trekked 62 times from Kokoda to Owers Corner and 38 times from Owers Corner to Kokoda).
The difference is the experience and knowledge of your trek leader. If your trek leader has a detailed understanding of the history of the Kokoda campaign you will get maximum value from your trek. If they don't you will be disappointed and will soon realise the savings you made from going 'cheap' are a false economy in more ways than one.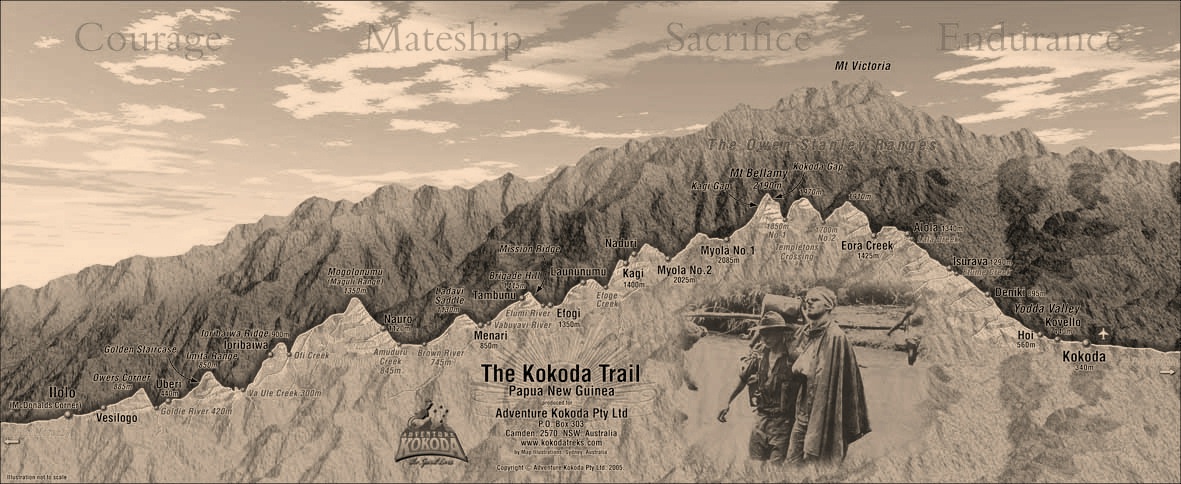 See for yourself!
Tackling the Kokoda Trail is a once-in-a-lifetime experience and, whilst there's nothing like actually being there, you can get a feel for what to expect with some of our videos.
Take a closer look now and see why over 7,000 people have trusted us to bring this historical and cultural journey to life, leading them safely across the trail and ensuring they have an unforgettable experience.