Yes he does.
The VHF radio net along the Kokoda Trail has improved however there is only one channel and it is sometimes difficult to break into the chatter. The system does not have a base station with a 24/7 listening watch which could be critical in an emergency.
Professional operators are equipped with satellite phones for use in emergencies.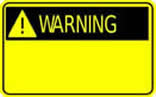 Trek Operators who do not have a satellite phone with an active account fall into the 'dodgy' category - unfortunately they exist and the only protection trekkers have is the old caveat emptor of 'Let the buyer beware'.
See for yourself!
Tackling the Kokoda Trail is a once-in-a-lifetime experience and, whilst there's nothing like actually being there, you can get a feel for what to expect with some of our videos.
Take a closer look now and see why over 7,000 people have trusted us to bring this historical and cultural journey to life, leading them safely across the trail and ensuring they have an unforgettable experience.