Adventure Kokoda is not a member of the KTOA.
We declined the invitation to join the Kokoda Tour Operators Association (KTOA) which was established to protect the interests of Australian trek operators at the expense of PNG guides and carriers.
In 2017 they prevented a PNG motion calling for backpack weights to be reduced; employment conditions to be improved; and for guides and carriers they employ to be provided with sleeping bags, mats and a uniform; from being tabled.
Overloading of local carriers is a common practice by many Australian tour operators as a means of keeping their costs down. We do not believe that PNG guides and carriers should have to sleep on wet ground because they are not provided with such essential items of comfort.
The exploitation of guides and carriers practiced by KTOA members would not be tolerated in Australia and it should not be tolerated in PNG.
They treat PNG laws with contempt by failing to ensure their members register as a 'Foreign Enterprise' in accordance with their Investment Promotion Authority Act. As a result they operate illegally within PNG.
They also treat their trekkers with contempt by failing to advise them that their travel insurance policies may be voided if they trek with an illegal operator.
According to the IPA PNG (Investment Promotion Authority) website, Adventure Kokoda is one of only two Australian trekking companies who operate legally in PNG as a registered 'Foreign Enterprise' with the IPA. Adventure Kokoda also provide for:
a maximum allowable weight of 18 kg which was the maximum weight allowed for 'fuzzy-quzzy angles' during the Kokoda campaign; (which means we have to engage more carriers);
a full trek uniform - cap, shirt, shorts
a sleeping bag;
a sleeping mat;
wholesome meals - equivalent to what we provide for our trekkers;
a gratuity equivalent to one day's pay at the end of each trek; and
a 'Walk-Home Allowance' of PNGK250 to allow our guides and carriers to walk back to their villages after each trek.
In addition to this we engage a PNG medic with a full medical kit to look after their specific medical needs across the trail.
If our guides or carriers suffer serious illness or injury during their trek we arrange for them to be evacuated by helicopter and treated at the Port Moresby Private Hospital - they receive the same care, attention and treatment as our trekkers.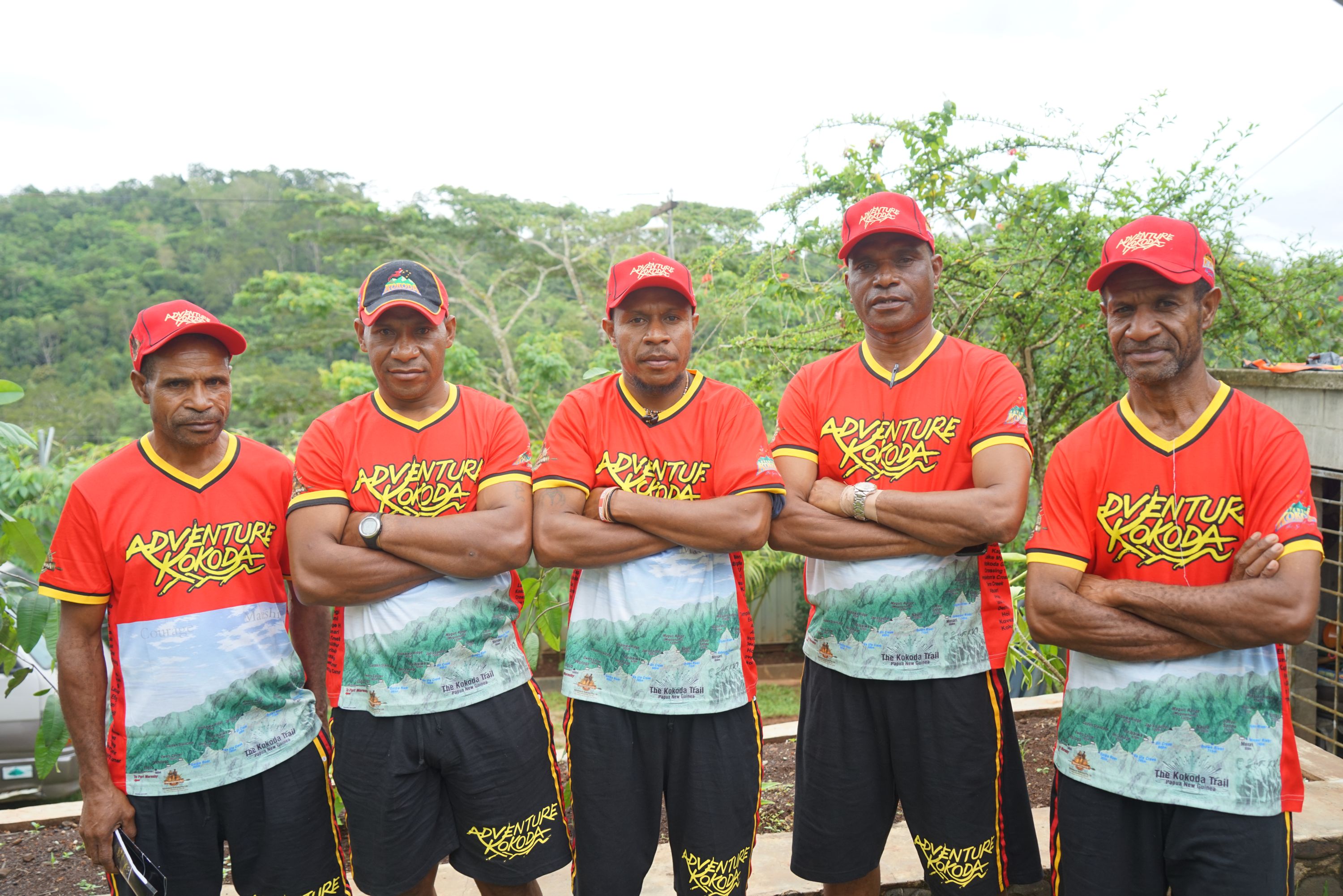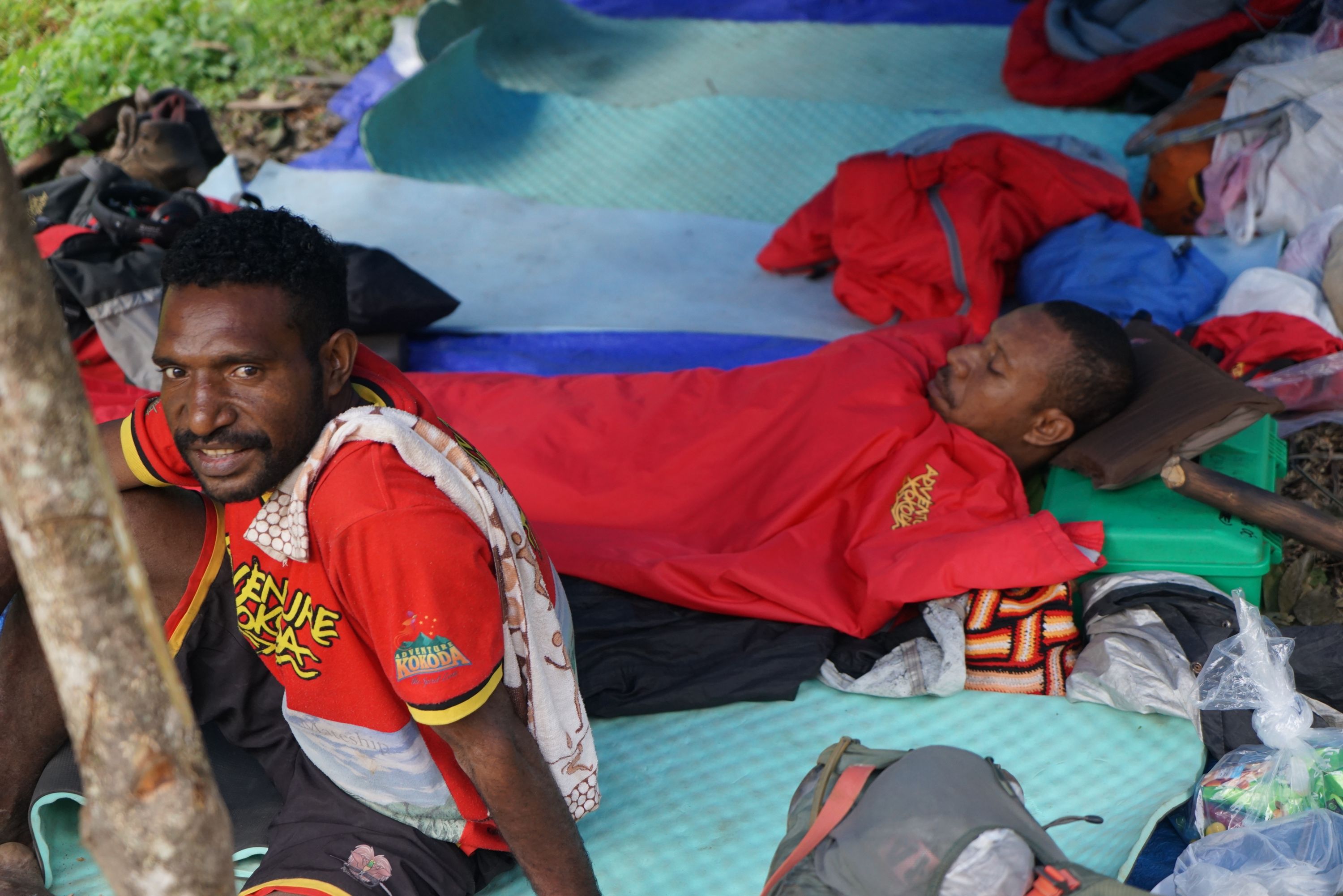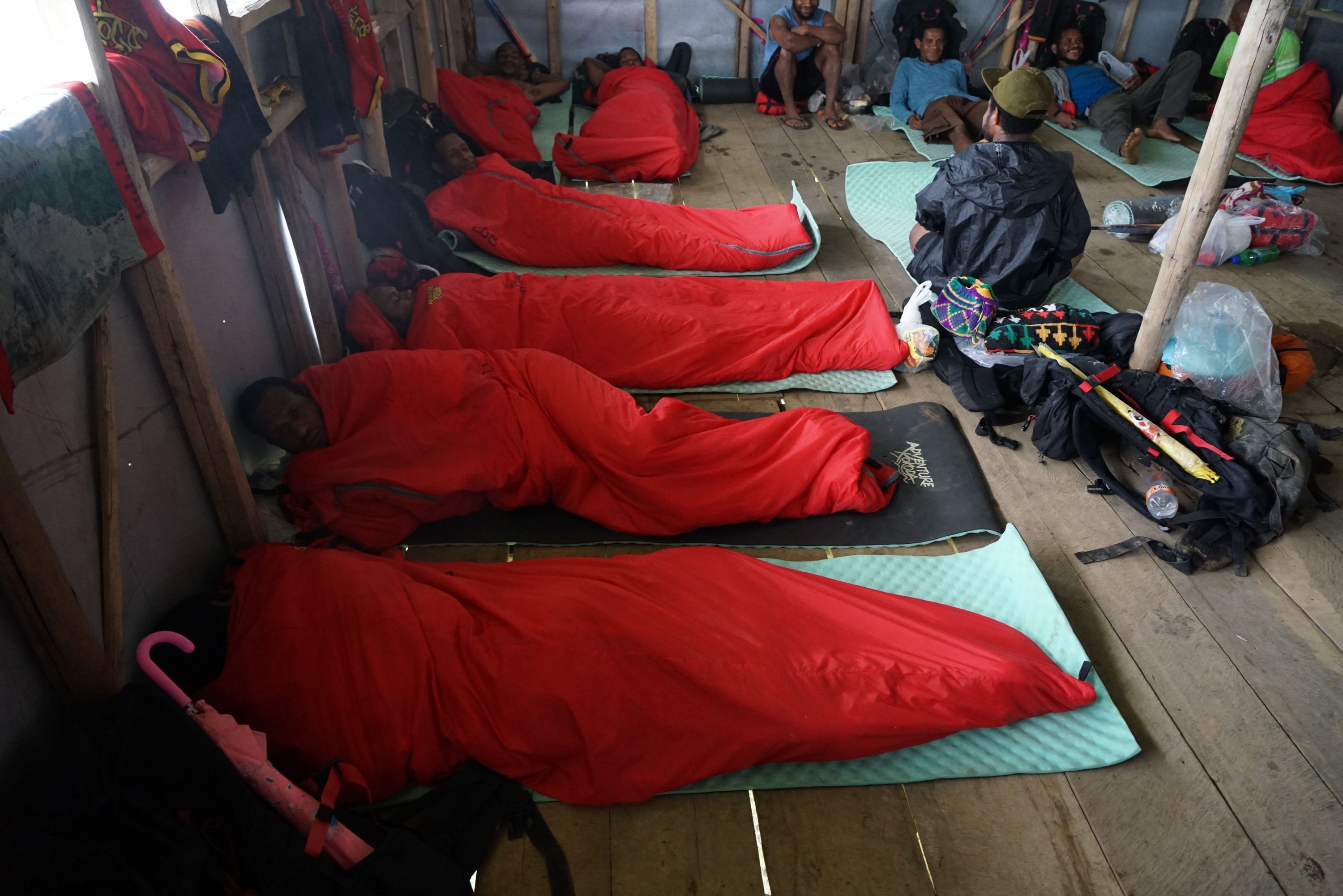 See for yourself!
Tackling the Kokoda Trail is a once-in-a-lifetime experience and, whilst there's nothing like actually being there, you can get a feel for what to expect with some of our videos.
Take a closer look now and see why over 7,000 people have trusted us to bring this historical and cultural journey to life, leading them safely across the trail and ensuring they have an unforgettable experience.