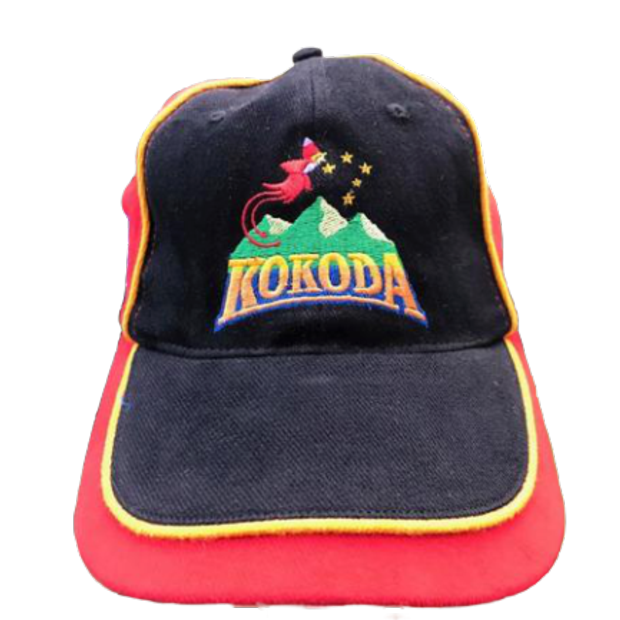 PNG Kokoda Cap
The embroidered logo on the PNG Kokoda Cap represents the Owen Stanley Ranges, the PNG Bird of Paradise and the Southern Cross.
Choose 'Adventure Kokoda' or 'the bloody track' embroidered on the rear of the cap.
The cap has been produced in Red, Black and Gold – the national colours of Papua New Guinea.
---
AU $19.95
Shipping will be added during checkout after the address has been entered.
Please contact us for overseas delivery or bulk orders.
Approximate postage within Australia: $4.95 per item.