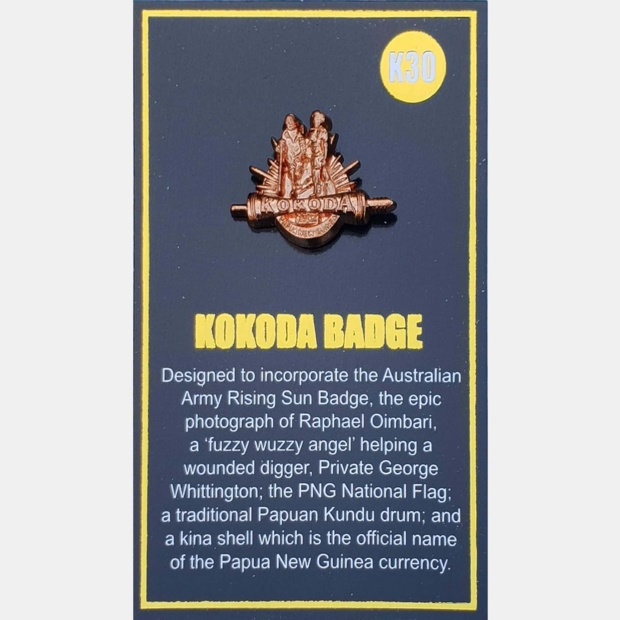 Kokoda Lapel Badge
This polished bronze metal badge has been crafted to symbolise the 1942 AMF Rising Sun Badge; the enduring image of a 'fuzzy-wuzzy angel'; the PNG National Flag; a traditional Kundu Drum and Spear; and a customary form of currency, the Kina Shell.
The word 'Kokoda' is engraved on the Kundu Drum; '1942' on the handle; and 'Papua New Guinea' on the Kina Shell. The Kokoda Badge is made in Australia.
---
AU $15.00
Shipping will be added during checkout after the address has been entered.
Please contact us for overseas delivery or bulk orders.
Approximate postage within Australia: $4.95 per item.