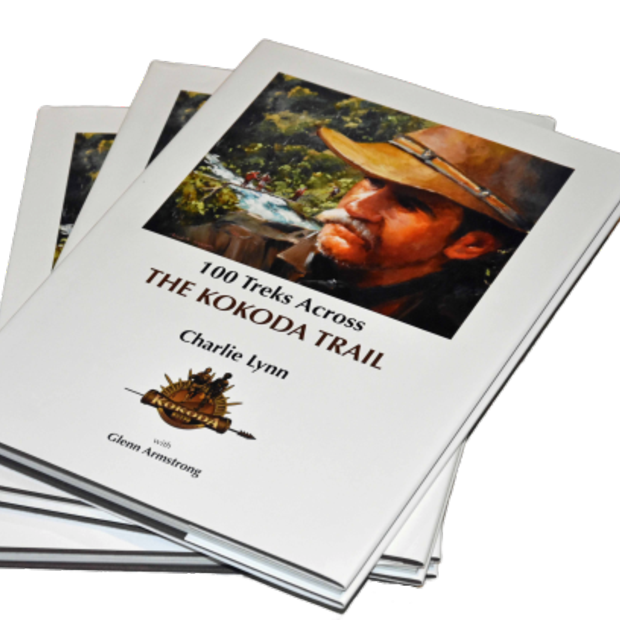 100 Treks Across The Kokoda Trail by Charlie Lynn
100 Treks is a large coffee-table book about the rediscovery of the historical significance of the Kokoda Trail by Charlie Lynn.
Stunning pictures of the trail and its people on high gloss pages are a feature of the book.
Charlie's first Kokoda trek was in 1991 when the Trail itself was in parts non-existent. It was neither a trail nor a track, for the most part neglected since the end of the Second World War.
Charlie recalls his first trek across Kokoda in his book:
"The next five days were the wettest and toughest I can remember. The trail itself was not marked or even visible in many areas."
The book contains a historic virtual trek for those unable to walk in the footsteps of our heroes, and rekindle vivid memories for those who have.
The cover of the large format, hard cover tome features a painting of Charlie by 1942 Kokoda veteran, Alan Waite who was NSW artist of the year in 1988.
https://www.awm.gov.au/collection/LIB100048774
---
AU $69.95
Shipping will be added during checkout after the address has been entered.
Please contact us for overseas delivery or bulk orders.
Approximate postage within Australia: $14.95 per item.